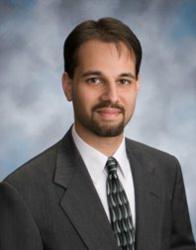 Austin, TX (PRWEB) January 29, 2012
The Robson Law Firm announces that personal injury attorney Ali Akhtar has joined its Austin, TX office.
Attorney Akhtar has been a practicing attorney in the Austin area since 1999, and has almost exclusively focused since 2004 on helping individuals who have suffered physical injuries or financial losses due to the negligence, recklessness, or fraud of others. He has managed hundreds of cases on behalf of injured individuals throughout his professional career, both by negotiating settlements and by taking cases to jury trial.
Ali attended the University of Michigan Law School (consistently ranked among the top ten law schools in the nation), and also interned at one of the largest law firms in Texas (with multiple national and international offices, representing hundreds of corporate and business clients). He ultimately found, however, that his passion was to work one on one with people in need; as an Austin personal injury attorney.
About The Robson Law Firm
The Robson Law Firm is dedicated to providing exceptional legal representation in personal injury, wrongful death and medical malpractice claims for clients in the Austin area and throughout Texas. If you have been seriously injured in an accident, or if someone close to you has died as a result of the negligence or wrongful act of another, you may have discovered how difficult it is to resolve your claim in a complex legal world. An Austin injury lawyer of Robson Law Firm can help you recover the compensation that you are entitled to.

Serious Injuries
Auto Accidents
Construction Accidents-Third Party Liability
Medical Malpractice
Our Austin personal injury law firm continuously provides clients with the highest quality legal services. With years of litigation experience, we are able to handle nearly any claim of negligence or wrongful conduct.
To contact one of the Austin injury lawyers from the Robson Law Firm, please visit http://www.robsonlawfirm.com or call (512) 345-8200, to schedule a free consultation.
###