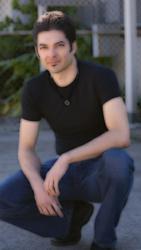 Good First Date Ideas Revealed in Dating Expert's New Report
San Mateo, CA (PRWEB) January 31, 2012
Finding out ways to get a girl to like you on a first date is far from reality and most of the time dates like this leaves a guy frustrated.
"For that first meeting, the last thing men should do is plan a big date with flowers, dinner and a movie," Carlos Xuma says in a recent report.
Men who do that will end up looking like simpering fools who are desperate for acceptance, he says.
"Men who do that will not garner a woman's respect — or more importantly — her attraction," Xuma says. "Men need to look at this first date as if they are screening candidates for a job and this first meeting is a glance at the resume."
There are thousands of good first date ideas, Xuma says, but often it is best to stick to a tried-and-true one: meeting for thirty minutes at a local coffee shop.
"If men make it sound interesting and fresh sounding, it will be," he says. "If the date is set up initially for one half hour, it can always be extended if the meeting becomes really interesting."
Men should plan to spend only enough for coffee for the both of them, he says.
"A fun, low-maintenance girl who is really interested in getting to know a guy will have no problem with that," he says.
In his report on good first date ideas, Xuma also lays out some ground rules for how that first meeting should happen:
"The guy should show up a few minutes early to check the place out, get a seat and look like he is busy. He should bring a book or magazine and read it. About five minutes before the meeting time, the guy should order his own coffee or tea. That demonstrates he is capable of making his own happiness in life," Xuma says in his report on dating advice for men. "When she gets there, he can ask the woman what she wants, then order it and pay."
Another rule Xuma points out in his report on good first date ideas is that a man should not wait any longer than 15 minutes past the agreed on meeting time.
"If the woman hasn't called of show up by then, the man needs to leave," Xuma says. "He should make sure he isn't lingering around outside or looking for her. He needs to go home and move on to his next date. The man can decide later whether he wants to hear an explanation for the woman's rude behavior. If not, he needs to move on."
Xuma has spent years teaching hundreds of men flirting tips for guys and has been a dating expert and attraction adviser for more than 10 years. He has appeared on ABC and CBS television, as well as Playboy radio. He's the author of The Bad Boy Formula, Secrets of the Alpha Male, the Girlfriend Training Program, and numerous other books and articles. He has also been recognized for his work sharing dating advice for guys and helps them come up with good first date ideas.
For more information, visit Carlos Xuma's website at http://www.win-with-women.com
###