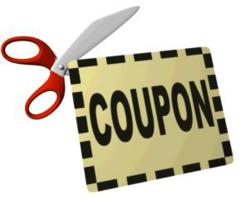 "ShopGala.com has added coupon codes specific for Valentines day to its website"
Boston, MA (PRWEB) January 24, 2012
ShopGala.com announced today the release of a new section of its coupon code website dedicated to helping cash-strapped lovers save cash on Valentine's Day. The site hopes that the Valentine's day-specific coupon codes will help make searching for romantic gifts for their significant other easier and less expensive.
An executive from ShopGala, Andy Powell, notes that they decided to move forward with the new page after receiving feedback from site visitors clamoring to pay less for Valentine's Day staples, such as flowers, chocolates and teddy bears: "Ever since ShopGala's inception, we've worked hard to keep our coupon codes updated during specific holidays that see increased demand. Valentine's Day is a holiday that brings us a tidal wave of traffic, mostly people needing coupon codes for gifts. Until now, our site visitors had to search around the site for specific retailers that tended to sell Valentine's day appropriate gifts. Although our visitors generally found the coupon codes that they were looking for, it did take a fair amount of time to do so. The new page aims to streamline the process and help put our Valentine's day coupon codes in front of our site visitors faster than ever before."
What can site visitors expect when they head over to ShopGala's new web page? Unlike most of the pages on the website, Powell notes, their Valentine's day page contains content related to saving money on Valentine's day as well as links to specific coupon codes that come in handy for online Valentine's day purchases. Powell adds, "With the economy sagging, we wanted to help Valentine's day shoppers shop outside the box and think of creative ways they could satisfy their partner with a gift without having to empty their wallet. Our content covers Valentine's day favorites such as chocolate boxes, but also delves into slightly more creative gifts, including CDs, romantic dinner and even jewelry. No matter what gifts our site visitors choose, they obviously come to ShopGala for the coupon codes. Our content contains a number of on-site resources where shoppers can easily find coupon codes for almost any Valentine's gift under the sun."
What other coupon codes tend to be popular in the weeks leading up to February 14th? Powell notes that many people opt to buy cookies, candles and even strawberries for their significant other –providing that there's a list of coupon codes available for those items.
For more information check out: http://shopgala.com/coupons/hsn-coupon-codes/629
###