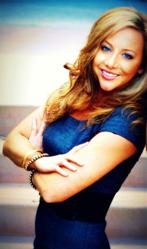 Connecting the world one video at a time.
San Diego, CA (PRWEB) January 24, 2012
As Mia Davies points out, "The fact that YouTube has become the second largest search engine on the Internet is a clear indicator of the demand for online video." According to SocialMediaObservatory.com, online video is the single most powerful way to communicate on the Internet. Additionally, YouTube's most recent statistics indicate that over 3 billion videos are watched every day on Youtube alone. The problem is that most small business owners, including San Diego business owners, don't know how to properly use YouTube marketing to attract and retain more local customers to their business, so they never capitalize on this powerful free marketing strategy.
Marketing on YouTube does not have to be difficult. Simply follow the path of someone like Mia Davies, who knows how to get top YouTube and Google rankings with online video. "This is a free marketing approach that all San Diego businesses should be using to get in front of their target audience," Mia explains, " and best of all, your online videos will go to work for you for years to come so you do the work once and reap the benefits long term."
Mia Davies will be teaching a simple yet effective Youtube Marketing approach to San Diego Businesses and Entrepreneurs at the kick off event of the San Diego Business Experts on Jan 31st, 2012. Attendees of this free event will also be provided with training on FaceBook marketing tactics as well the opportunity to network and collaborate with like minded entrepreneurs. Mia Davies says,"I can't think of a better environment to learn just how simple marketing with YouTube can be than our event on Jan 31st."
Those in the San Diego area can learn Mia Davies' YouTube marketing strategies at the live event. Those not in the area, can visit http://www.MiaDavies.com for more training on video marketing. Details for the kick off event of the San Diego Business Experts are as follows: The event is from 6 pm to 8 pm on January 31, 2012 at The Dana Hotel, 1710 West Mission Bay Drive, San Diego, CA 92109. In order to get a complimentary ticket to the event, interested participants must register at: http://www.SDBusinessEvents.com.
About Mia Davies
Mia Davies (http://www.MiaDavies.com/in-the-news/) is a video and social media maven who is on a mission to empower entrepreneurs to leverage technology to get their message out to the world. Mia started her entrepreneurial path in traditional business when she founded a speech therapy contracting business in 2005. She later when on to learn a variety of Internet marketing skills and now provides training and coaching in social media marketing, video marketing, and Internet product creation. She combines her experience in traditional business, Internet marketing and personal growth to assist others in breaking through their barriers and taking command of their financial future.
Mia Davies
Mia(at)MiaDavies(dot)com
619-333-2519
http://www.MiaDavies.com
"I support The H.O.M.E. Foundation"
About The H.O.M.E. Foundation:
The Helping Others Means Everything, or The H.O.M.E. Foundation, is a not-for-profit organization dedicated to helping our Family of Charities. Frank Verdugo, President of The HOME Foundation, wants to help as many worthy charities as possible as they struggle during these tough economic times. Frank Verdugo helps raise funds through luxury dream home raffles, prizes, and high profile celebrity events in Hollywood... "Our mission is to help charities reach their fundraising goals and to bring awareness to their praiseworthy causes." Please visit our Dream Home Raffle at: http://www.HOMEFoundationRaffle.com and http://www.facebook.com/HOMEFoundationRaffle.
# # #