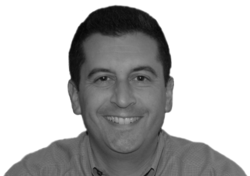 No one should have to pay more than their fair share of property taxes.
Rockville, MD (PRWEB) January 25, 2012
More than 27,500 homeowners in Baltimore City and Anne Arundel, Baltimore, Howard, Montgomery and Prince George's counties should appeal their new Maryland property tax assessments, according to Property Tax Pros, a Rockville, MD-based property tax firm. Another 26,000 homeowners in these jurisdictions should have appealed their existing assessments before the end of 2011. The analysis by the company focused on residential properties not including condominiums or apartments.
Together, these 53,500 homeowners will pay an estimated $41.7 million more in property taxes in 2012 than they should have to, based on what their homes are worth today. The average figure for each of these homeowners for 2012 is $780. More than 80% of the homeowners identified are in Baltimore City or Prince George's County.
Properties in Maryland are reassessed every three years by the state government. One-third of properties in Baltimore City and in each Maryland county are reassessed each year. The most recent reassessments were mailed to property owners three weeks ago.
Property Tax Pros rigorously analyzed the new property tax assessments just issued for 2012. Large numbers are too high, especially in areas hardest hit by declines in property values, the company concluded. "Although most new assessments are lower than they had been previously, many are not low enough to reflect today's real estate market," says Larry Giammo, co-founder of Property Tax Pros who served as Mayor of Rockville, MD from 2001 to 2007.
In examining 4,330 residential properties in Baltimore City and Anne Arundel, Baltimore, Howard, Montgomery and Prince George's counties which were reassessed as of January 1, 2011 and then sold in the first half of 2011 in arms-length transactions, Property Tax Pros found that one-third of these properties sold for either 20% less or 20% more than the assessment value they had just been given by the state government.
The only remedy for homeowners who believe their property is over-assessed is to appeal their assessment. The deadline for appealing a new assessment is 45 days after the new assessment's "notice date." This year, this deadline for most homeowners is February 10. Property tax assessment appeals can also be filed before the end of each year, something most homeowners are not aware of. An effective appeal requires showing that a property's market value is less than its assessment value, based on an analysis of recent sale prices of nearby, similar properties.
"Appealing an assessment has historically been difficult for homeowners not familiar with the process and lacking access to the necessary data and analyses," said co-founder Jason Bulson. "We launched Property Tax Pros to ensure that people who should appeal their assessments are able to do so quickly, effectively and affordably."
In December, Property Tax Pros filed pro bono, third-party appeals of the assessments of over 100 of the most modestly priced yet most over-assessed homes in Baltimore City and Prince George's County. "If the assessments for these properties are reduced to levels we believe are appropriate, each of these homeowners will on average save $4,000 in property taxes across the next two years," adds Giammo.
About Property Tax Pros
Co-founded by Larry Giammo, former Mayor of Rockville, MD, and Jason Bulson in early 2011, Property Tax Pros is a web-based provider of property tax assessment appeal services to homeowners in Baltimore City and Anne Arundel, Baltimore, Howard, Montgomery and Prince George's counties.
For $59 and in less than 10 minutes, the company will provide a thoroughly researched and prepared "self service appeal" document over the Internet that can be printed, signed and submitted to the state government. Homeowners can obtain a detailed "instant analysis" for their property, available at no cost, by inputting their property's address at http://www.propertytaxpros.com.
###