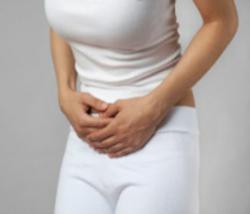 there are clear risks associated with the transvaginal placement of mesh
(PRWEB) January 25, 2012
The media spotlight is often a double-edged sword. No one knows this better than women suffering from transvaginal surgical mesh complications. And yet, gossip and rumor-mongering aside, the real story here is being overlooked according to Sean Burke of AttorneyOne (http://www.attorneyone.com).
Earlier this month, the FDA asked 33 companies to conduct 3 years of safety and effectiveness trials under growing concerns after deaths and injuries linked to the products increased in recent years. The transvaginal surgical mesh products severe adverse effects include erosion of the mesh into the vagina, recurrence of urinary problems, pain and disfigurement.
AttorneyOne.com, a recognized authority on law, can provide helpful advice and simple solutions including how to get in contact with legal council so that, in case of transvaginal surgical mesh adverse effects, someone can easily and inexpensively deal with it. As Mr. Burke, director of Media Relations for AttorneyOne.com, added, "What all this information really illustrates is that threat of severe adverse effects from transvaginal surgical mesh product defects remains. For that reason, our focus should squarely fall on getting the word out and assisting people in finding the right legal assistance."
Dr. William Maisel, deputy director and chief scientist of the FDA's Center for Devices & Radiological Health said that "there are clear risks associated with the transvaginal placement of mesh to treat POP".
Since 2005, the FDA has received over a thousand reports of Bard Avaulta complications regarding transvaginal surgical mesh. The most common complications include erosion through the vaginal epithelium extrusion, hardening of the mesh, chronic pain, infection and damage to surrounding organs. In 2010, more than 75,000 women had vaginal mesh surgery to repair POP; at least 10 percent of whom suffered mesh erosion and required surgery to remove the mesh within 12 months.
For additional information regarding transvaginal surgical mesh including how to get in contact with legal council please visit AttorneyOne.com. http://www.attorneyone.com/transvaginal-surgical-mesh-lawsuit/
Headquartered in San Diego, CA Attorney One was founded in 2004 and is not a law firm. They offer a nationwide legal service which helps consumers find the best representation for their legal needs. Checkout earlier legal news from us at http://www.prweb.com/releases/2012/1/prweb9119296.htm.
###