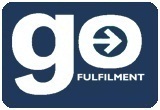 delighted to have joined a team who share his passion in Fulfilment
Wigan, England (PRWEB) January 25, 2012
Kevin who is married with two children has spent his working life of 27 years in Fulfilment Services and Home Delivery previously working for two of the largest retailers in this market place.
John Robinson the Founder of Go Fulfulment said that he was delighted to have Kevin as part of the Management Team as he has the qualities and skills that are needed to ensure the continued success of Go Fulfilment.
As well as benefitting from years of training and the experience gained from delivering the right goods to the right person on time, Kevin also understands the need and importance of providing timely and accurate information to our customers and he delights in assisting with their growth.
Kevin Burrell stated that he was delighted to have joined a team who share his passion in Fulfilment especially at the start in their new facility
Kevin stated "The reason that I applied for this position was that I wanted to join a company whose service offerings and values set them apart from other UK Fulfillment operations".
Go Fulfilment operate out of a 650k sq ft facility in Wigan which was purpose built to house goods on pallets shelving or bins and despatch.. The Go Fulfilment business system allows easy integration with all channels, enabling automated order receipt and processing. Once orders are processed dedicated storage enables Go Fulfilment to pick quickly and accurately which in turn means same day despatch typically for orders recieved up to 4 pm every day.
Orders are picked, checked and then packed and despatched via agreed channels the daily automated reports confirm to our clients their requests, confirming latest stock levels.
Go fulfilment take accurate same day despatch as a prerequisite that enables them to engage with their customers and to explore other areas to help with the receipt despatching and sales of their customer's products to their clients.
In addition Go Fulfilment offer Freight forwarding, Company VAT registration and returns, Web Site build and hosting, SEO, photography, ecommerce platform with sales via cost per acquisition advertising.
Please Contact
Tel: +44 (0)1942 217418
Kevin.Burrell(at)GoFulfilment(dot)com
http://www.GoFulfilment.com
###