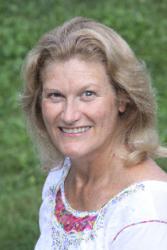 One in 110 children in the US has an Autism Spectrum Disorder. Yoga can help.
Clearwater, FL (PRWEB) January 31, 2012
Shakta Kaur Khalsa, founder of Radiant Child Yoga Program, will lead a weekend training for parents, teachers, therapists and caregivers at Yoga Village of Clearwater to teach them how to share yoga with these special children.
One in 110 children in the United States has been diagnosed with an Autism Spectrum Disorder. More than 9% of American children have been diagnosed with Attention Deficit Hyperactivity Disorder (ADHD).* Many of these children are familiar with occupational and physical therapy. Those with ADHD are often given prescription drugs to help them focus.
But Shakta Kaur Khalsa, founder of Radiant Child Yoga Program, has a different viewpoint. She believes that yoga can be incorporated into the routines of children with special needs so that they can learn to strengthen their bodies, focus their minds, and open their hearts.
Shakta Kaur will be leading a weekend training at Yoga Village of Clearwater to teach parents, therapists, caregivers and teachers leading edge yogic tools that can reach the hearts and minds of children with ADHD, autism and other sensory processing differences. Shakta Kaur is one of the top five Kundalini Yoga teachers in the world and is a Montessori certified teacher. She will partner with veteran occupational therapist Allison Morgan from February 24-26 for a weekend program that can change children's lives. The program is available for CEU credits.
Yoga for ADHD and Autism will be held at Yoga Village, 2760 Daniel Street in Clearwater, FL, 33761. The cost is $395 until February 10 and $450 after February 10. Students can register at http://www.ayogavillage.com or they can call 727-712-1475 for more information.
Yoga Village is the premier yoga studio on Florida's west coast, offering classes and national teacher trainings at its locations in Clearwater and St. Petersburg. Monthly classes include Kundalini, Hatha, Hot, Amrit, Prenatal, Children's, and Restorative. The studio offers 200-hour teacher trainings in Hatha and Kundalini Yoga, as well as a variety of weekend CEU and certification programs. Yoga Village is a community center for concerts and gatherings of all kinds and is a beautiful place for spirit to grow.
*Statistics based on information from the Centers for Disease Control.
###