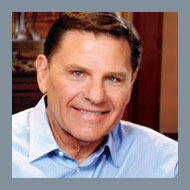 Dayton, OH (PRWEB) January 25, 2012
Bishop George Bashore, retired United Methodist Bishop, and Rev. Kenneth Copeland of Kenneth Copeland Ministries, are featured speakers at United Theological Seminary's Doctor of Ministry January Intensive, held in Dayton from January 23-27. Worship and plenary sessions, which focus on "Church Plants and Revitalization," are open to the public.
Copeland is the featured preacher at opening worship on Monday, Jan. 23, at the Christian Life Center, 4589 Little York Rd, at 7 p.m. Bishop Bashore will preach at the Wednesday, Jan. 25, evening worship at 7 p.m. at the Crowne Plaza Hotel, 33 E. Fifth St. Other speakers for the week include Dr. Rudolph McKissick, Dr. Felicia Howell LaBoy, Dr. Donna Claycomb Sokol, Dr. Kendall McCabe, and Dr. Peter Bellini.
United Theological Seminary is a graduate professional school of The United Methodist Church offering masters and doctoral theological degrees and continuing education with programs offered on campus and online. United's goal is to educate dynamic, Spirit-led leaders who will renew the church for the mission of Jesus Christ in the world.
###