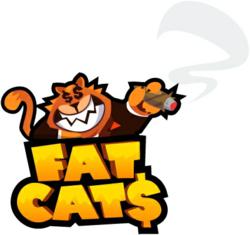 There's more than oil springing up in North Dakota
Fargo, ND (PRWEB) January 30, 2012
Fat Cats, LLP has announced availability of their first mobile gaming app, Fat Cats, on the iOS and Android platforms.
Fat Cats parodies the tension between Wall Street executives and those occupying Wall Street. The game features a whimsical battle, in which heroic animated characters launch themselves at the Wall Street fat cats in an effort to bring down the fat cat's financial empire. Fat Cats contains both challenging game play and satirical jargon throughout.
About Fat Cats, LLP
Fat Cats, LLP is a mobile app incubator, which designs applications that parody current events for the entertainment gaming market. Headquartered in North Dakota, a state primarily known for its agriculture and oil industries, Fat Cats, LLP is one of a growing number of tech startups entering North Dakota's fast-growing marketplace for emerging technologies.
###