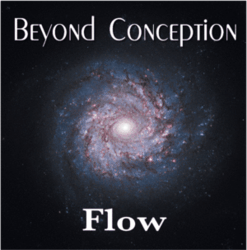 "Beyond Conception is ready for the big time!"
- Orange County Register
Los Angeles, CA (PRWEB) January 25, 2012
Indie rock band Beyond Conception released their fourth studio album, Flow, with Grammy Award winning Producer Jack Douglas, who's work includes the late John Lennon, The Who, and Aerosmith, to name a few. Producer Jim Wirt, whose credits include Incubus, Fiona Apple, and Jacks Mannequin, along with up-and-coming Producer/engineer Marlon Luna, have worked with front man Justin Abrams and musician Matt Abrams to release this international ground-breaking album.
"These songs are really great, the melodies draw you in and keep you listening" says Stone Temple Pilots guitarist Dean Deleo. The album has already been well-received by its fans through social media and has begun to draw a large following from Indie rock listeners worldwide. A soon-to-be-released music video for the album hit song "Flow" has been produced and is expected to draw enthusiastic worldwide attention. The band has also been nominated for "Best Indie Rock Artist" by The 2012 Artists in Music Awards.
"Beyond Conception is ready for the big time!"

"The band has good energy and good sound on this album. It seems that the do-it-yourself approach is working pretty well. If you want to support local music, and you like bands like The Fray, then Beyond Conception is a band you should get to know!"
"The new album is beautiful, raw, and elegant at the same time."
About Beyond Conception
Beyond Conception was born to assure simplification in the music process with a laid back flow. This feel-good thriving band roots itself from two brothers; Front man Justin Abrams and Musician Matt Abrams. Both share the ambition to inspire artistic visions across the world. Along with their recent Album release, over a dozen Film/TV placements in International TV Shows, Feature Films, and Commercials, the band recently wrote a stadium anthem song, "Let's Go San Diego" for the NFL Football team San Diego Chargers which is now played at all their home games.
The highly anticipated album Flow has been made immediately available on iTunes for download, Visit: http://www.itunes.com/beyondconception
For more information visit: http://www.BeyondConception.com
Media Contact:
Nader Tawil, VP
Assura Public Relations
Nader@AssuraPR.com
###