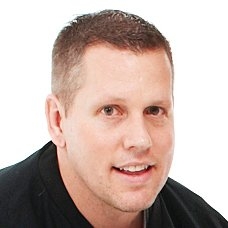 "Visitors register for free to access a powerful set of tools to create new workouts, modify existing workouts, save and print workouts, share workouts and take workouts along on handheld devices," states Shawn Rankin, CEO of PERFECT FIT HEALTH. dd a quo
Woodbury, MN (PRWEB) January 25, 2012
PERFECT FIT® http://www.perfectfitfree.com is a new online-mobile exercise solution that's like having a personal trainer in the palm of your hand. This unique virtual trainer offers more than 1,700 exercise animations and 350 workouts, which allows users to create personal fitness routines. The training workouts can be shared with friends, family, teammates and others via Facebook, Twitter, LinkedIn or Email.
"Visitors register for free to access a powerful set of tools to create new workouts, modify existing workouts, save and print workouts, share workouts and take workouts along on handheld devices," states Shawn Rankin, CEO of PERFECT FIT HEALTH. "Instructional videos are also available on YouTube at http://www.youtube.com/perfectfitfree/.
Since many people do not have a health club membership or access to sophisticated equipment, PERFECT FIT offers exercises with a variety of equipment choices or no equipment at all. This makes the site useful for those who want to work out at home or in hotel rooms.
"Our library of 1,700 exercises combined with professional guidance, gives anyone access to the best workout for any purpose, body region, or current state of fitness. Next to a personal trainer, this may be the best solution for improving men's and women's fitness," Rankin added. "And in February our mobile app will be available so you can take your workouts with you."
The goal of PERFECT FIT is to make fitness more social – even when exercising alone – by sharing workout codes with friends, creating personal workout channels and comparing one's performance with others of similar age and weight. The ability to easily swap exercises with comparable ones, or choose different workouts from a list, can add much-needed variety to sustain interest.
Soon, PERFECT FIT will connect people with personal trainers and physical therapists, to develop a revolutionary new hybrid, virtual approach to fitness or rehabilitation from injuries. Whether the user simply wants to stay in shape or is recovering from an injury, PERFECT FIT provides a unique suite of customized workout solutions.
For more information about PERFECT FIT visit http://www.perfectfitfree.com or contact Gary Lindberg at 952-484-0182 or by email at glindberg(at)perfectfithealth(dot)com.
# # #