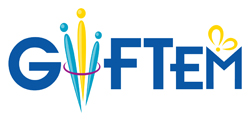 It's not even February and I am already done with my Valentine's Day shopping! With Giftem.com I was able see exactly what my wife wanted!
New York, NY (PRWEB) January 31, 2012
The staff at Giftem.com is pleased to offer their gift giving expertise for Valentine's Day gift suggestions. Many people, if not already on a budget, may be tight on cash after the holidays. Others may have money to spend, but lack good gift suggestions. Giftem.com offers some advice and ideas that will be helpful either way. Some of the classic gift ideas are provided below, and for each idea, suggestions for both those on a budget and those less worried about money are included.
First and foremost, Giftem recommends a card, a note in the morning, or a "Happy Valentine's Day" text right off the bat. Each of these are inexpensive or free and are a simple gesture to say you remembered the day and care.
As far as specific suggestions, here are some popular ideas and different cost versions:
A Massage. If you can spend the money, give your significant other a gift certificate for a massage at a local spa. If you're looking for something less expensive, come home and give him/her a great massage yourself. Chances are, its not something you do on a regular day.
Flowers. A dozen roses on Valentine's Day is surely lovely if you want to spend $40+, but if you can't spend the money, you can surely give a card or other less expensive gifts, and surprise him/her with flowers the next day for half the price.
Things To Do Together. Giving a gift of an activity you and your significant other can do together is always a thoughtful gift, likely to be well received. If you can afford it and have the flexibility at work, book a trip for yourselves, such as a ski getaway, a tropical vacation, or even a "stay-cation" at the nicest hotel in your area. If you can't quite spend the money on that, consider booking a one-day cooking/art/music class, or get tickets to a local museum/planetarium/aquarium. The key is something thoughtful, and something you can do together.
Pictures/Art. Art and photography can be extraordinarily expensive. You could opt to professionally frame a piece of artwork or sports memorabilia or a photograph, but you might score just as many points by printing a nice copy of a picture of the two of you, or a picture of your children, or a photo of somewhere you visited together and framing it yourself.
Dinner. If you're going to celebrate Valentine's Day by going out to a nice dinner, Giftem only suggests you make your reservations now. Otherwise, think of your significant other's favorite dinner, dessert, and drinks/wine, and start planning to cook. The effort counts for a lot.
Lastly, jewelry. Not many girls would argue with diamonds, not many guys would argue with nice watches, cufflinks, etc., if you have the money. But if you don't, there is a lot of attractive and well made jewelry out there for reasonable prices. Consider having a relatively inexpensive silver piece engraved with a special message; this could be a bracelet, necklace, even a keyring.
In general, Giftem believes that thoughtfulness is generally pretty universally important. Remembering things like your loved ones' favorite candle scent, or his/her favorite childhood sports team, can go a long way when trying to think of gift ideas. If you find you have a hard time remembering these types of things, Giftem's last recommendation is to make sure you and all of your loved ones sign up for giftem.com and create your profiles to make days like Valentine's Day much easier.
About Giftem: New York based Giftem LLC was founded in Summer 2011 by internet entrepreneurs Michael Rezba and Lindsay Cellars to provide users an all-inclusive website that makes gift giving and celebrating a more fun and stress-free experience. Michael developed the concept after forgetting his father's birthday (more than once). Giftem's mission is to make people's lives just a bit easier by managing all of their gift giving and celebration needs.
Contact: info(at)giftem(dot)com
###