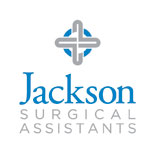 JSA's abilities directly align with THA's and HealthSHARE's objectives of offering Texas hospitals with resources to drive cost avoidance and operational efficiency.
Atlanta, GA (PRWEB) January 25, 2012
The Texas Hospital Association announced today the endorsement of Jackson Surgical Assistants as its exclusive service provider to the Texas hospital community for surgical assistant practice management.
JSA is the first nationwide practice management company exclusively focused on the surgical assistant profession. JSA provides:

High-quality surgical assisting services;
consistent, reliable case coverage;
lower cost than a hospital typically incurs.
Recognizing that approximately one third of all surgeries use the services of a surgical assistant, JSA has a meaningful impact on lowering surgical team costs, contributing to positive patient outcomes and maximizing the surgeon's experience at the facility. JSA not only drives cost efficiency and quality but also seeks to enhance the hospital's competitiveness by creating surgeon preference for the facility.
"JSA's abilities directly align with THA's and HealthSHARE's objectives of offering Texas hospitals with resources to drive cost avoidance and operational efficiency," said Jim Dixon, president/chief executive officer of HealthSHARE, the marketing subsidiary of THA.
"JSA is thrilled to introduce our service to Texas," said Paul Foster, president of Jackson Surgical Assistants. "Texas is a special market for surgical assisting with licensure across credentials. The JSA model gives surgeons and the hospital an opportunity to create a unified, consistent service solution to serve all surgeons and patients requiring this level of support."
JSA works with client hospitals to confirm a custom service strategy for surgical assisting, including service level to surgeons, pricing / cost avoidance and key program metrics. JSA takes responsibility for the employees and the surgical assisting function. For more information visit JSA's website at JacksonSurgicalAssistants.com or contact Shannon Ross Stahl, Vice President, Sales, at 877-257-2648 or info(at)JacksonSurgicalAssistants(dot)com.
About the Texas Hospital Association
Founded in 1930, the Texas Hospital Association is the leadership organization and principal advocate for the state's hospitals and health care systems. Based in Austin, THA enhances its members' abilities to improve accessibility, quality and cost-effectiveness of health care for all Texans. One of the largest hospital associations in the country, THA represents more than 85 percent of the state's acute-care hospitals and health care systems, which employ some 365,000 heath care professionals statewide. Learn more about THA at tha.org or follow THA on Twitter at twitter.com/texashospitals.
About Jackson Surgical Assistants
Jackson Surgical Assistants, part of the Jackson Healthcare family of companies, is a national organization that provides a practice management solution for surgical assisting. Jackson Surgical Assistants works with hospitals, surgeons, and surgical assistants to improve operating room productivity and quality. The organization's leadership team brings extensive experience in hospital-based staffing, clinical quality, reimbursement and operations management. For more information, visit JacksonSurgicalAssistants.com.
###