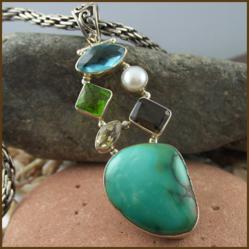 Live in style wearing handcrafted artisan sterling silver jewelry and hand-woven artisan cashmere shawls from the enchanted Kingdom of Nepal.
Phoenix, AZ (PRWEB) January 30, 2012
KVS Designs, now an LLC dba KVS Pasal, announces plan to expand its product line. "We are expanding our horizons and adding even more great designs to our retail line," says Victoria Vacala, the owner of the company. "When I lived overseas, I loved meeting and talking with local artists. I made so many terrific connections and I'm now getting back in touch with those people, their families or children. I'm delighted to bring their hand-crafted products to the United States for reasonable prices."
KVS Pasal is one of the foremost online sources for unique sterling silver jewelry, handwoven cashmere products and much more. These treasured, handcrafted pieces come from all over the world and are produced by craftsmen and women whose trade has been passed down through generations of family members.
KVS Pasal will be expanding on its imported products to include Tibetan furniture, Indian textiles, Egyptian copper and Sri Lankan textilles and furniture. In addition, local United States artists will also be featured. "I think it is important to recognize handcrafted products no matter where they come from. Since we are headquartered in Phoenix, Arizona, we have an outstanding opportunity to connect with fantastic local and Native American artists," says Victoria.
Jewelry and cashmere for the women who love unique, handcrafted items are currently available at http://www.KVSPasal.com and in various boutiques. Place your order online, email or call with any questions.
Wholesale purchase are also honored. Please email for more information.
###