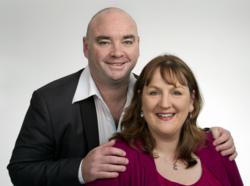 The difficulties small business owners have in understanding the digital space and online world has really highlighted the need for a forum such as Digital Marketing Pulse
Melbourne, Australia (PRWEB) January 27, 2012
The Digital Marketing Pulse internet marketing forum is designed for those starting out in Internet Marketing and for business owners who recognize the importance of marketing in the online world. Small Business Marketing is difficult for the business owner that is not sure how to get started, what questions to ask or where to turn to ask them.
There are many difficulties faced daily by small business owners, everything from finding new clients while ensuring they have a good staff to providing their requested services. They are also challenged with a need to broaden their knowledge base while handling the day to day operations of a growing company.
Internet Marketing for Small Business is a growing field and this Internet Marketing Forum provides many of the answers necessary, with proven techniques and strategies that will prove to be a low cost and easy method to jump start your business.
There are many sections available in the forum discussing topics such as online marketing strategies, business management, and traffic generation.
There is a "Training Zone" that is complete with webinars and videos discussing such topics as outsourcing and social media. It is very important to not only understand these subjects but be able to create your business website and structure in a manner that takes full advantage of them.
Because you are truly committed to creating and building your business, there is no better place to start than by joining this Internet Marketing Forum. By taking advantage of the information available on the forum, you can build your business in a shorter time frame while taking advantage of the proven strategies being offered by the successful internet marketing husband and wife team of Carol and Ray Poole. The networking contacts that are affiliated will also provide limitless information to help you build a successful business.
At this time, Digital Marketing Pulse is pleased to offer a free 30-day trial for all customers that register before the end of February. The normal monthly subscription rate is $47 AUD per month. Take advantage of the 30 day free trial and see how you can benefit from this community and help scale up and grow your business online with this much needed resource. You have nothing to lose, but you have everything to gain.
Carol & Ray have several successful Internet marketing businesses currently in operation. They are both full time Internet marketers, and Ray has over 20 years experience managing a team of up to 30 contractors in the building industry. Carol has 15 years experience as a marketing consultant. She also served as Brand Manager with such household names as BirdsEye and Mars.
This provides the perfect mix of small business buzz with the intelligence of corporate style marketing.
"The difficulties small business owners have in understanding the digital space and online world has really highlighted the need for a forum such as Digital Marketing Pulse." Mr. Poole said. "As our community grows, it is hoped that the "Success Zone" inside Digital Marketing Pulse will start to fill with stories from those that have utilized the resources available inside the forum to leverage and grow their successful business."
###