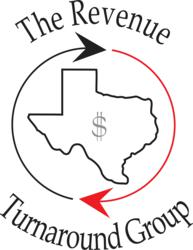 Ken Hardison, the founder of Pilmma.org, spared no expense in putting together a first-class event for their Titanium Members."
Miami, FL (PRWEB) January 25, 2012
The elite Pilmma Titanium Mastermind Group just finished their exclusive annual law firm marketing conference at the Atlantic Resort and Spa on North Fort Lauderdale Beach Blvd., in Fort Lauderdale, FL. The conference invited some of the United States' largest disability and personal injury law firms to attend, along with a few keynote speakers, including Dennis Zedrick, Managing Partner at The Revenue Turnaround Group. When Zedrick was asked about what he thought of the accommodations at the Atlantic Resort, compared to other venues he speaks at, this is what he had to say:
"When I first arrived at the hotel for the conference and climbed on the elevator, I punched the button for the 14th floor (which is basically the top of the hotel)," said Zedrick. "When I opened the door to the suite, the first thing I saw was miles and miles of the Atlantic Ocean. Ken Hardison, the founder of Pilmma.org, spared no expense in putting together a first-class event for their Titanium Members."
The main focus of conference was to help Pilmma's Titanium Members improve the profitability of their law firm marketing and claims processing programs. The Revenue Turnaround Group focused their presentation on various ways the attendees could reduce slippage within their legal marketing machines. Several of the suggested improvements were closely related to some of the standard turnaround management solutions used by The Revenue Turnaround Group when working with insolvent companies on turnaround consulting projects. The two that were most heavily focused on were improving internal controls within the law firms advertising budget and eliminating slippage and waste within their lead and sales processing systems.
"The law firms in attendance were very knowledgeable and already running pretty tight ships; they did not need much help from me," said Zedrick. "I was really impressed with Micki Love from the law firm of Hughes & Coleman. She was able to recite portions of my lead and sales management plan before I even finished it. To her credit, many seasoned CEOs I talk to in turnaround projects have a hard time executing it after three months of consultation. That being said, managing one properly takes someone tough, with a willingness to ride people hard when they are not getting the job done. Even though I have not witnessed it, Micki might wear boots and spurs to the office," laughed Zedrick.
Legal marketing conferences or trade shows interested in having Dennis Zedrick or another member of The Revenue Turnaround Group speak at their venue should contact them via one of the following methods:
Telephone – (214) 347-4239
Internet – http://revenueturnaround.com/contact-us
###