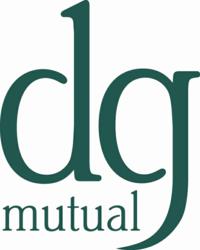 Our values in treating everyone fairly are reflected in settling claims quickly without hassle to enable members to concentrate on getting back to full health. Overall we managed to pay out over 90% of claims within two weeks of receipt
(PRWEB UK) 26 January 2012
dg mutual, an Income Protection specialist for self-employed professionals, has paid out 99% of claims for the fourth year running, with over 60% of claims paid out within one week and over 90% paid within two weeks.
It is the fourth year the Mutual Society has settled 99% of Income Protection claims, which is one of the highest pay-out rates in the industry.
2011 saw the tough economic climate continue with the cost of living rising, meaning it is harder to overcome illness financially. However, income protection insurance enables self-employed professionals to keep afloat.
CEO of dg mutual, David Thompson, says "Our values in treating everyone fairly are reflected in settling claims quickly without hassle to enable members to concentrate on getting back to full health. Overall we managed to pay out over 90% of claims within two weeks of receipt."
"Infections were again the main culprits for claims which emphasises the need to insure for absences of up to a couple of weeks which our 'Day One' policy is specifically designed to do," explains David.
2011 showed that on average:-

Each new claim was for 14 days absence
The average age of a claimant was 45
7% of members made a new claim in the year.
dg mutual was set up in 1927 to assist dentists during hardship. Today, its members consist of self-employed professionals including osteopaths, hygienists and doctors.
2012 sees dg mutual launch their 'Keep Afloat' campaign to show self-employed professionals that they needn't worry when struck with illness.
ENDS
About dg mutual
dg mutual has specialised solely in Income Protection since 1927 – originally designed to protect the incomes of dentists but now including most professional occupations.
dg mutual is authorised and regulated by the Financial Services Authority and an active member of the Association of Financial Mutuals (AFM).
As a Mutual Society dg mutual has no shareholders as it is owned by its members and is run solely for the benefit of its members who have the right to share in the running and surpluses of the business.
For further information, please contact Catrina Laskey on 01603 219191 or email catrina(at)reflectionpr(dot)co(dot)uk
###