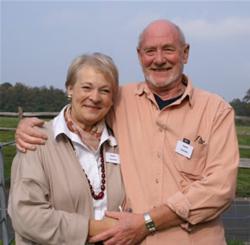 Music for Health Franchisees have a ready, highly developed product to run with from day one. A product designed for success."

Sally and Peter
(PRWEB UK) 27 January 2012
Many people find themselves at a crossroads in life, perhaps they have had to take early retirement or been made redundant. Despite the fact that many of these people have amazing relating skills some people wrongly believe themselves to be on the proverbial 'Scrap Heap' -Yet, for many, such a bleak time has become a catalyst for a new and rewarding future.
Sally and Peter comment on 'Music for Health's' low cost Franchise opportunity.
"Music for Health Franchisees have a ready, highly developed product to run with from day one. A product designed for success. The product has the flexibility to appeal to a broad age range and always engages young and not so young. Back up support is readily available and always given with heart felt warmth and sincerity. It's a joy to be part of something so meaningful. Can you honestly say that you love your job as much as we do? We very much doubt it. Corporates eat your heart out."
'Music for Health' is a registered family run Company, totally dedicated to brightening the lives of more than 30,000 people living in Residential Care every month. 'Music for Health's team's huge success is down to their exclusively made for purpose, unique interactive music based workshops.
Why not see for yourself (completely without obligation) what 'Music for Health' small business franchise opportunity has to offer and see if your qualities could enhance the MFH team. No musical knowledge is required.
'Open Afternoon' on Saturday 4th February 2012. For more details, click here or please phone Gill on 01276 683442.
###