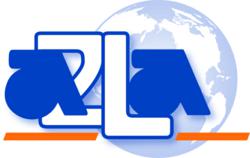 Frederick, MD (PRWEB) January 25, 2012
The American Association for Laboratory Accreditation (A2LA) announces their commitment to supporting the objectives of the recently released "Interoperability Process Reference Manual (IPRM) – Version 2.0".
The IPRM is issued by the Smart Grid Interoperability Panel (SGIP), the organization initiated by the National Institute of Standards and Technology (NIST) to coordinate standards deployment for the Smart Grid, and provides recommendations on processes and best practices that enhance the introduction of interoperable products into the market place. A copy of the IPRM v.2.0 may be found at: Interoperability Process Reference Manual
To accomplish the goals for interoperability of products, the IPRM requires that testing laboratories shall be accredited to ISO/IEC 17025 by an accreditation body that is a signatory, in good standing, to the International Laboratory Accreditation Cooperation (ILAC) mutual recognition arrangement (MRA). Also, in addition, product certification bodies shall be accredited to ISO/IEC Guide 65 by an accreditation body that is signatory, in good standing, to the International Accreditation Forum (IAF) multilateral arrangement (MLA).
A2LA is unique in this regard, as they meet the accreditation body requirements as a signatory to both the ILAC MRA as well as the IAF MLA. In turn, they are able to offer acceptable accreditation services for both testing laboratories and product certification bodies who intend to meet the IPRM requirements. Since testing and certification services are quite often offered by the same organization, A2LA's accreditation programs will assist in reducing costs that are associated with multiple accreditations from different accreditation bodies.
After developing a close working relationship and building trust with the SGIP, A2LA is now one of only five accreditation bodies that have been noted in today's SGIP announcement regarding the updated IPRM. These working relationships were developed through A2LA's membership in the American Council of Independent Laboratories (http://www.ACIL.org), and within the SGIP itself. The SGIP announcement may be found at: NIST IPRM Press Release
About A2LA:
A2LA is a nonprofit, non-governmental, public service, membership society based in Frederick, Maryland, United States of America. Its mission is to provide comprehensive, third-party accreditation services for testing and calibration laboratories, inspection bodies, proficiency testing providers, reference material producers, and product certification bodies. Services are available to applicants whether they are private, federal, state, or academic and regardless of their size and ownership status (A2LA accredits both third-party as well as in-house laboratories). A2LA is internationally recognized and is the largest, multi-discipline accreditation body in the United States. A2LA welcomes applications for the accreditation of many types of conformity assessment bodies.
###