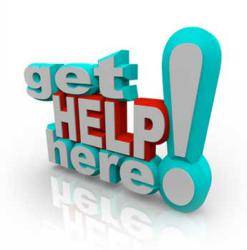 Fort Lauderdale, FL (PRWEB) January 29, 2012
The residents of Ft. Lauderdale who want to use an experienced tax accountant to help them maximize their savings this tax filing season can now use new services from local firm Frank Gutta CPA PA. The firm has announced its preparation and filing service updates and is offering for a limited time free tax saving consultations to residents for the 2012 filing season.
January begins a rush of filing and preparation work that leads into April in order to meet state and federal deadlines for taxes. The firm helps clients maximize their deductions, ensure a complete and accurate filing of forms for the IRS and provide proactive tax planning strategies for clients to maximize savings with their financial decisions.
"As a proud member of the South Florida community since 1985, we are excited to take this opportunity to give back and help our Fort Lauderdale neighbors keep more of their money," said Frank Gutta, founder and lead accountant with the firm.
"It's an opportunity for us to give back to a community we are active in and love dearly," added Mr. Gutta.
Visitors to the site are encouraged to contact via email or phone to schedule their free consultation with Frank Gutta and find out how much they can save when they apply his 25 plus years of experience to their taxes. Visitors can also take advantage of an exclusive 5 day report on actionable tax savings strategies delivered via email.
About Frank Gutta & Co. CPA, PA
The accounting firm has been helping business owners and families pay less, legally and ethically, since 1985 and has helped clients saved over 2.5 million dollars since the firms inception.
Contact:
Frank Gutta Accountant Fort Lauderdale
401 E. Las Olas Blvd
Suite 130-484
Fort Lauderdale, FL 33301
(954) 452-8813
http://www.frankguttacpa.com
###