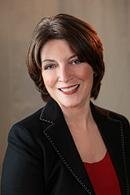 (PRWEB) January 27, 2012
Make Your Shift is a personal growth book focusing on revealing the one element that is missing from many goal-setting and goal-achievement programs – our own nature.
As Flaxington writes, "Instead of helping you understand your own nature and how you can work with it to create positive changes in your life, most books gloss over the importance of you altogether. They offer a set of instructions or a deep theoretical perspective, but they don't address what holds most of us back - our own nature."
Flaxington creates an easy-to-understand and use roadmap to success, including a five-step actionable process and a relaxed approach to making changes. She includes helpful tools and tips that will make your transition very productive.
"If you only buy one self-help or business book this year, make it this one," says Jackie Black, Ph.D. and author of Meeting Your Match: Cracking the Code to Successful Relationships.
Make Your Shift is available on Amazon and all major retail book stores across the country.
All media inquiries to Rebecca Fuentes at 703-589-8960 or rebecca(at)allenmediastrategies(dot)com
Beverly D. Flaxington is an accomplished consultant, hypnotherapist, personal and career coach, author, college professor, corporate trainer, facilitator, behavioral expert, entrepreneur and business development. Beverly specializes in providing strategic and tactical support to help client firms, and individuals, reach higher levels of effectiveness and meet their goals. She holds both a BSBA and an MBA from Suffolk University. She is a frequent speaker and contributor to articles on the subjects of sales, marketing, behavioral issues, employee and career issues, effective time management and dealing with difficult people. Beverly is also a member of the Mental Health Counselors Association of America.
________________________________________________________________________________
Allen Media Strategies, a boutique firm based in Washington, DC, specializes in custom media and marketing consultation and strategy. We pride ourselves on giving outstanding customer service and close, personal attention to our limited client list.
###