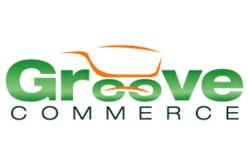 "We use our social platforms as a way to find our fans, connect with them, and engage."
Baltimore, MD (PRWEB) January 31, 2012
Premier web design and online marketing agency, Groove Commerce, has been named as a finalist in the inaugural list of Baltimore's best in social media by the Baltimore Business Journal (BBJ). The awards are designed to recognize the companies, bloggers, and Tweeters who most successfully and creatively used their mediums to generate business and interest.
Groove Commerce has been named a finalist in both the Facebook and Blog categories. Groove's CEO and Founder, Ethan Giffin said of the announcement, "I am excited to be recognized as a finalist. We have always taken social media very seriously. We use our social platforms as a way to find our fans, connect with them, and engage. It has proven to be a valuable way to nurture leads and to drive traffic back to our site – ultimately resulting in new business."
Groove stands out among other companies who leverage social media by maintaining a focus on generating unique and valuable content on a regular basis. Putting out content that potential clients are searching for helps them capture prospects attention and drives them to the website. One of the most popular categories in the Evolving eCommerce Blog continues to be the "Developer Toolbox" series where Groove developers publish guides and how-to's around the Magento Enterprise platform. Since the open source Magento platform users rely on the development community for documentation, this category gets significant traffic.
Groove Commerce is an award-winning Magento Gold Partner, specializing in eCommerce design since 2007. Groove provides the complete package of eCommerce website design, development and online marketing under one roof. Groove Commerce is a trusted source in the field, and one of the premiere web design and development companies in the mid-Atlantic region collaborating with national and international clients.
###