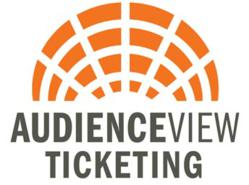 "With this partnership, our business value proposition to our clients is simply and effectively enhanced," said Kevin Kimsa, CEO of AudienceView Ticketing.
Toronto, Ontario, Canada (PRWEB) January 26, 2012
AudienceView Ticketing, a leading provider of advanced and flexible ticketing services to venues worldwide, announced today that the company has partnered with ScoreBig (http://www.scorebig.com). ScoreBig offers consumers member-only savings of 10 – 60% on tickets to sports, concert and theater events and offers ticketing partners a way to move unsold ticket inventory without negatively impacting their brand or cannibalizing full-price sales.
By partnering with ScoreBig, AudienceView will now provide their clients with access to more consumers to help sell their remaining inventory. Through this partnership, ScoreBig's members will, in turn, have access to the wide variety of sports, arts and entertainment inventory offered by AudienceView's growing roster of clients.
"This new partnership will give AudienceView's clients the opportunity to join many other leading organizations that use ScoreBig's unique ticketing solution across the worlds of sports, music and theater. We're thrilled to have another premium partner in AudienceView," said Adam Kanner, CEO of ScoreBig.
By selecting a white-label ticketing solution, AudienceView clients understand the importance of protecting their brand. AudienceView clients will benefit from access to an opaque channel to liquidate unsold inventory without the negative effects of transparent discounting. The new alliance between AudienceView and ScoreBig is also reflective of the company's commitment to offer their clients online distribution channels outside of their main website.
"ScoreBig has brought to market a profound model that protects all customer classes, maximizes revenues and encourages loyalty," highlighted Kevin Kimsa, CEO of AudienceView Ticketing. "With this partnership, our business value proposition to our clients is simply and effectively enhanced."
About ScoreBig
ScoreBig provides premiere sports, concert and theater organizations an opaque channel to move unsold inventory without the brand or cannibalization risks that come with traditional discounting. Consumers using ScoreBig's "Make an Offer" platform save 10 to 60% on premiere events, across all seating categories, without paying additional fees. Named one of Forbes' "Most Promising Companies" of 2011, ScoreBig is headquartered in Los Angeles. For more information, please visit http://www.scorebig.com
About AudienceView Ticketing
AudienceView Ticketing provides a fully integrated, web-based ticketing, CRM and fundraising solution to more than 170 sports, arts, entertainment and non-traditional ticketing organizations worldwide. Supporting both in-house and hosted ticketing models, AudienceView's white-label solution offers the ability to create unlimited online brands, control your venue and event data, access real-time business data and interact directly with your customers. AudienceView's leading-edge solution opens the door to superior venue management, an enhanced customer experience and ultimately, increased revenue. For more information about AudienceView Ticketing, please visit http://www.AudienceView.com.
# # #