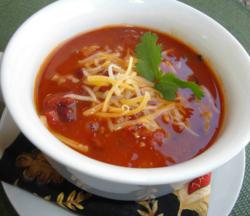 It's better to serve a simple, flavorful dish that you're familiar with," says Fenster, author of Gluten-Free 101, "than attempt a new, complicated dish that might not meet your expectations.
Denver, CO (PRWEB) January 30, 2012
Special occasions such as the Super Bowl or the Academy Awards are good reasons to have a party this winter, but what about guests with gluten-intolerance? Try an informal dinner party which can be an easy way to entertain―even for beginners―with these tips from Carol Fenster, an expert on gluten-free cooking and author of 10 gluten-free cookbooks.
Tip #1: Choose a simple menu of gluten-free recipes that are also dairy-free, since lactose-intolerance often occurs in people who react to gluten, a protein in wheat and related grains. Stick with high-flavor, straightforward dishes that you know how to prepare. "It's better to serve a simple, flavorful dish that you're familiar with," says Fenster, author of Gluten-Free 101, "than attempt a new, complicated dish that might not meet your expectations."
Tip #2: Plan a menu that can be cooked-ahead―preferably the day before the party―and then reheated on party day. One of Fenster's favorites during the winter months is to cook a hearty stew the day before, then refrigerate it overnight to meld the flavors. It doesn't need thickening, so there is no conundrum about which gluten-free thickener to use instead of wheat flour. Reheated the next day and served in a slow-cooker, it stays hot throughout the party.
Tip #3: Rely on entrees that don't require last-minute attention. Roasts are more demanding because they must be carved just before serving. Instead, entrees cooked in single-portion sizes (such as chicken pieces) or those where guests serve themselves―such as Fenster's hearty stew―work well.
Tip #4: Serve a simple gluten-free bread that appeals to everyone. "One of my favorites is a moist, homey cornbread," says Fenster, "which goes well with stew." The cornbread can be baked the morning of the party, cut into serving pieces earlier in the day, and piled high on a platter. Wrap in plastic wrap until party time to avoid drying out.
Tip #5: Choose easily-served desserts. Luscious layer cakes are pretty, but require last-minute cutting and plating―which takes hosts away from their guests and the TV. Instead, Fenster suggests "grab and go" desserts such as gluten-free cookies (store-bought for non-bakers) or brownies served on big platters. That way, guests serve themselves whenever they please, freeing hosts to enjoy the party along with everyone else.
With these guidelines in mind, Fenster's menu for a Super-Bowl or Academy Awards party might include appetizers of olives, nuts, and guacamole or tomato salsa with tortilla chips―items easily served at room temperature since they will sit out for several hours.
Fenster likes to serve a hearty, flavorful stew like Southwestern Chili that can be tailored to guests' palates. Served in a slow-cooker, the soup stays hot yet allows guests to help themselves whenever they please. Fenster serves it mildly spiced, placing additional spices nearby for those who want to jazz it up a bit. Instead of bowls for the stew, Fenster uses coffee cups so guests can balance food on their laps while watching TV―the cup's narrow tops reduce spills and the cup's handles are easier to hold. A plate of sliced vegetables (carrots, cucumbers, and bell peppers) provides a crunchy contrast to this comfort-food meal of stew and cornbread. For dessert, Fenster serves gluten-free cookies or pre-cut brownies arranged on a platter.
"Sticking to simple gluten-free menus with basic foods that everyone knows and serving them in a simple manner is a reliable way to successful entertaining―plus it allows the host to enjoy these special occasions, too," concludes Fenster.
###