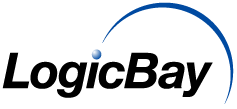 "The customers we have worked with initially have found the knowledge learned in this assessment to be both valuable and actionable," stated Paul Tobin.
Providence, RI (PRWEB) January 26, 2012
The Dealer Channel Assessment measures how well a company is supporting its channel partners and establishes baseline indices for ease of doing business and dealer engagement so that a manufacturer can confidently drive financial performance through its dealer channel.
LogicBay has offered its Performance Center™ PRM platform to manufacturers who sell and service their products through dealer sales channels for over ten years. Now, it is offering its proprietary assessment process to both new and existing customers.
The Dealer Channel Assessment surveys the company and its dealers to uncover gaps that exist between the support that the manufacturer believes they are providing and the perception the dealers have of that support as they conduct day-to-day operations. The survey measures gaps in four core areas that are critical to dealer support:

Marketing & Communications
Training & Certification
Collaboration
Performance Management
In addition to assessing the strength of dealer support in these four core areas, the assessment also measures the efficiency of five key business processes within the channel:

Results from this survey are documented through a Current Condition Analysis, where gaps and inefficiencies are identified along with a road map to improve channel performance.
John Panaccione, LogicBay CEO commented, "Our proprietary approach to assessing channel performance is helping our new clients identify how a PRM system can be structured to meet their individual channel needs. However, our current customers are also enthusiastic about this process because they are looking for ways to continuously improve their existing PRM systems. For example, more and more of our customers are pushing some of their training, product presentations and ordering applications to a mobile or tablet environment. They want to ensure these new applications can be blended into existing systems efficiently."
One of the main benefits of the assessment process is its simplicity. Paul Tobin, LogicBay Executive Vice President stated, "Our customers don't have the time, frankly, to invest hours and hours of management time working through a survey. Nor do they want to burden their dealers with time-consuming interviews of their managers."
Stakeholder time commitments are minimized both for the manufacturer and their dealer. The assessment is streamlined to make it valuable, yet efficient for all concerned.
Clients will receive a State of the Channel Report that summarizes the current condition and offers analysis, recommendations and action plans for improvement. The report also includes the LogicBay Ease of Doing Business Index (EDBI) and the Dealer Engagement Index (DEI) that set a baseline.
"The customers we have worked with initially have found the knowledge learned in this assessment to be both valuable and actionable," stated Paul. "Many have already taken steps to improve their channel performance based on the findings."
About LogicBay
LogicBay provides technology-enabled Partner Relationship Management (PRM) solutions that enable organizations to support, develop and manage their dealer networks, and to leverage shared knowledge and best practices. We focus on the key elements of business engagement, including collaboration, marketing/communications effectiveness, training/certification, and performance management. LogicBay deploys powerful on-line communities that empower and connect the extended networks of a dispersed sales function, enabling companies to sell and service products more effectively.
###