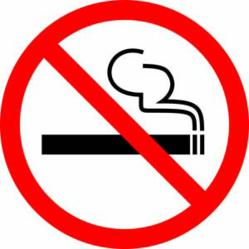 the threat of severe adverse effects from Chantix remains
San Diego, CA (PRWEB) January 26, 2012
The media spotlight is often a double-edged sword. No one knows this better than Jonathan L. Wince. On Jan. 5th, 2012 Jonathan L. Wince filed a lawsuit (No. 8:2012cv00048) in the circuit court for Montgomery Country, Maryland claiming that around January 3, 2009 he received a prescription for Chantix in order to help him quit smoking. Shortly after starting taking the drug, he allegedly experienced several serious side effects including manic behavior, intestinal bleeding, panic attacks and suicidal thoughts. And yet, gossip and rumor-mongering aside, the real story here is being overlooked according to Sean Burke of AttorneyOne (http://www.attorneyone.com).
According to the 2011 study published in PLoS One, the scientific journal published by the Public Library of Science, which reviewed over 3,000 reports of depression or suicidal behaviors in people taking Chantix and other quit-smoking drugs, 90% of the reports were associated with taking Chantix.
AttorneyOne.com, a recognized authority on law, can provide helpful advice and simple solutions including how to get in contact with legal council so that, in case of Chantix adverse effects, someone can easily and inexpensively deal with it. As Mr. Burke, director of Media Relations for AttorneyOne.com, added, "What all this information really illustrates is that threat of severe adverse effects from Chantix remains. For that reason, our focus should squarely fall on getting the word out and assisting people in finding the right legal assistance."
The FDA, acknowledging the growing concern on Chantix side effects, directed Pfizer to conduct further clinical trials; the results are expected in 2017. These side effects include mood swings, depression, mania, increased aggression and hostility, abnormal sensations, hallucinations, paranoia, confusion and suicidal thoughts.
For additional information regarding Chantix side effects including how to get in contact with legal council please visit AttorneyOne.com. http://www.attorneyone.com/chantix/
Headquartered in San Diego, CA Attorney One was founded in 2004 and is not a law firm. They offer a nationwide legal service which helps consumers find the best representation for their legal needs. Checkout earlier legal news from us at http://www.prweb.com/releases/2012/1/prweb9135459.htm.
###