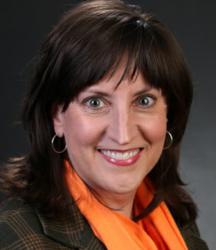 "The routine of caregiving can be so heavy," says Bette Scott, who blogs about caring for her mother and raising three children. "It is comforting to hear others' stories, to give encouragement and be encouraged."
Chicago, IL (PRWEB) January 26, 2012
Caregiving.com invites family caregivers to stop by its Internet Open House on February 5, 2012, to meet and connect with other family caregivers.
"For most, February 5 is Super Bowl Sunday, a day to hold or attend a party. For those who care for family members and friends, it's also just another day of caregiving, which never takes a break," explains Denise M. Brown, Founder, Caregiving.com. "We hope our Open House will feel like a party that takes place right in the family caregiver's home."
Family caregivers who blog and participate on Caregiving.com understand the loneliness that can accompany caregiving and hope other family caregivers will take time on February 5 to attend the Open House.
"On Caregiving.com, I have connected with other family caregivers in similar situations, who juggle being both a caregiver to their husbands and caring for minor children, something I have not found in the other caregiver support groups," says G-J, who blogs on Caregiving.com about caring for her husband, who has a dementia-related diagnosis, and their teen-age son. "If I didn't find Caregiving.com, this caregiving experience would be a different, much less positive experience for everyone involved. Instead of being a victim, I am an empowered caregiver, better able to help my family."
Brown starts Super Sunday with a 15-minute meditation at Noon ET. Other free events include:
--Solitaire Showdown, from 1 p.m. ET to 3 p.m. ET: Visitors have two hours to top the Leader Board; high score at 3 p.m. ET wins $50. Visitors can practice here: http://www.caregiving.com/games/solitaire/.
--Three Steps to Feeling Better, a 20-minute webinar, 1 p.m. ET: Brown will share three steps family caregivers can take to feel better about their caregiving role.
--Three-Word Journaling, a 30-minute teleclass, 2 p.m. ET: Journaling can be a wonderful stress-reducing exercise. Except if you buy a journal only to stare at its blank pages. Where to start? What to write? In this class, Brown will help family caregivers begin their journal by simply writing about three words.
--Your Caregiving Journey talk show, 4 p.m. ET: Brown and Bette Scott, a family caregiver, will co-host this 30-minute Internet talk show. Listeners can call in to the live show and share their answers to this question, "How do you beat caregiving's cabin fever?" The first caller will win a gift.
--#Carechat on Twitter, 8 p.m. ET: Brown will moderate a one-hour chat on Twitter. Family caregivers are invited to join in and talk about the best way to manage their caregiving stress.
In addition, family caregivers who clean their caregiving closets can place a free 30-day ad to sell supplies and equipment they no longer need on SharingStore.com.
Super Sunday also kicks off a week-long event on Caregiving.com called We Break for Winter. Throughout the week of February 5, visitors will be asked to reflect on what's going well in their caregiving roles and what needs tweaking. Visitors will have chances to win daily prizes.
"The routine of caregiving can feel heavy," says Scott, who blogs on Caregiving.com about caring for her mom as she raises her three children. "Caregiving.com has offered support to me that I never knew existed. It is comforting to hear others' stories, to give encouragement and be encouraged. The site's resources help caregivers feel better and help them know they can live their life while caring for another."
Throughout the day, visitors also will enjoy the community for family caregivers created at Caregiving.com. "The support I receive from the other bloggers has been crucial in my role as a caregiver," says Jane Northrop, who cares for her daughter. "Anyone in a caregiving role would benefit from the support and encouragement received from the members of Caregiving.com."
"We hold events like these regularly on Caregiving.com," explains Brown. "We thought it would be fun to give visitors a taste of all these events on Super Bowl Sunday."
All events are free and available to anyone caring for a family member, such as a parent, grandparent, spouse, sibling or child, with a chronic illness or injury. To take part in any or all of the events, just stop by Caregiving.com on Sunday, February 5, 2012.
About Caregiving.com
Caregiving.com, launched by Denise M. Brown in 1996, features the blogs of family caregivers, weekly words of comforts, free webinars and online support groups. Visitors also can join the site's Caregiving Happiness Project, which looks to determine if small, daily changes can add happiness during a difficult time in life. A campaign featuring the stories of former family caregivers called You'll Be Okay debuted on the site in November 2010. In January 2012, Brown began a campaign to recruit former family caregivers to volunteer to help today's family caregivers. Your Caregiving Journey, an Internet talk show which delves into discussions about the caregiving role, airs throughout the week and every Saturday at 10 a.m. ET.
About SharingStore.com
SharingStore.com is a classifieds section for caregiving supplies, devices, equipment and volunteers. When a caregiving situation changes or ends, family members often have supplies, equipment and devices no longer needed. Some can be donated to local churches and social service agencies. Unfortunately, some just get tossed or stored away. At SharingStore.com, family members can list those supplies, equipment and devices so that current family caregivers can purchase them at a discount (or, if the seller chooses, for free). An ad for equipment, supplies, devices, books and DVDs costs $5 for 30 days. And, when caregiving ends, these former family caregivers are left with great skills and information which can be such a big help to current family caregivers. These former family caregivers now can become volunteers to help out today's family caregivers. An ad to volunteer is free.
# # #