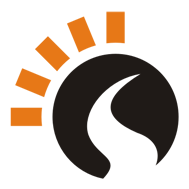 "I can not say enough good things about the work Cary and Snap In Media have done for DevelopIntelligence."

- Kelby Zorgdrager
Fort Collins, CO (PRWEB) January 31, 2012
Snap In Media, LLC, a digital marketing company based in Fort Collins is providing first-class services in the areas of website design, search engine optimization (SEO), social media, and more. Snap In Media specializes in local clients and businesses in Colorado, providing online services that generate measurable results.
Online marketing is a valuable tool for businesses of all sizes to drive sales and increase revenue. Traditional marketing channels, such as print, radio, TV and yellow page advertisements are rapidly slipping into obsolescence and don't provide the desired return on investment that business owners seek when purchasing these types of media. Business marketing is readily established on the internet, and will only continue this trend in the future.
In order for customers to be aware of the products or services offered by a business, it is imperative to have an easily accessible online presence. This includes being displayed among the top search results by using search engine optimization with Google, Bing, and Yahoo!, having an appealing and easy to use website, and interacting with customers via social media such as Facebook, Twitter, Google+, and YouTube. Additionally, it is important for a business to be displayed among "local" search results in their community to be relevant and accessible to their closest customers.
ABOUT SNAP IN MEDIA, LLC
Snap In Media, LLC is the ideal company to provide online services and more to local businesses. Established in Fort Collins, CO, Snap In Media, LLC has a concentrated local focus and the expertise to increase awareness for businesses ranging in size from large corporations to small mom and pop shops. No client is too big or small, and Snap In Media, LLC's services are available for a wide range of budgets. The design team can modify a business' website or even create a website from scratch that has relevant content tailored to match the individual needs of the business and its customers. The SEO team can take a website and alter it to rank among the top search results, as well as among local search results, on organic search engines. These high results will give a business sustainable staying power on search engines, and give them a leg up on their competition. The social media team can set up and maintain social media accounts, create favorable branding, and build a loyal following of customers for a business. Snap In Media, LLC offers free consultation to local Colorado businesses, and will work until all of a customer's needs are met.
For more information contact Snap In Media, LLC at 970-225-0354 or info(at)snapinmedia(dot)com, and view services offered and testimonials at http://www.snapinmedia.com.
###