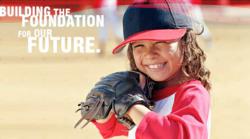 Denver, Colorado (PRWEB) January 29, 2012
Positive Sport Coaching focuses on positive forms of communication and has updated statistics of verbal versus non-verbal communication. Approximately 45% of messages received by athletes are from some form of verbal communication, however it is believed that about 30% of these messages are communicated through tone of voice, and only about 7% of the message is taken from actual words spoken.
Non-verbal communication is believed to make up approximately 55% of all messages received.
As fans see this all the time while watching coaches express non-verbal actions on television. Fans note their body language behaviors, attitude, tension, eye contact or the lack thereof of both the athletes and coaches. This is why the majority of messages received by athletes are through non-verbal communication. It is imperative that coaches and parents are self aware of these non-verbal behaviors. Coaches must be sure that the messages coaches are sending the athlete is what the coach consciously want to communicate. Often times whatthe coaches are saying does not match up with the non-verbal cues.
In the Positive Sport Coaching psychology of coaching segment. Coaches learn about how to motivate thru extrinsic and internal motivation. How to model self respect. Provide opportunities to make decisions and be responsible. The differences between performance goals and outcome goals, and the values of long-term goals and short-term goals.
Also, this program will discuss coaching the genders. It is important to note that while athletes of both genders can be equally successful, there are differences. Positive Sport Coaching recognizes these differences and educate coaches on the need for unique coaching styles that are required for each athlete. In doing this, athletes will be prepared for optimal performance as well as sport enjoyment.
###