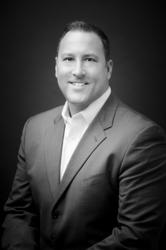 A hyperlocal proximity marketing solution is a natural extension to Out-of-Home networks
Atlanta, GA (PRWEB) January 31, 2012
In recent years, Out-of-Home companies have adjusted to technological change and have made investments to be more accountable and flexible. As Out-of-Home companies look towards dynamic digital solutions they will need to make strategic decisions on significant capital expenditures that will transform their service offerings, enhance the consumer experience and offer quantifiable results. The recently growing medium of hyperlocal proximity marketing is a cost-effective solution to extend advertising reach, offer highly measurable mobile campaigns and grow profitability.
"A hyperlocal proximity marketing solution is a natural extension to Out-of-Home networks. At Proximus Mobility, we have received an overwhelmingly positive response from key decision makers in the Out-of-Home space," stated Michael Zeto, CEO of Proximus Mobility, a location based proximity marketing software company. "Our solution resonates with C-level executives as it offers these Out-of-Home advertising companies the ability to further engage consumers with interactive mobile content, to customize consumer experiences based on previous interactions and also allows them to add a new revenue stream while strategically managing expenditures. Proximity marketing is a viable and measurable value add to Out-of-Home ad clients," said Zeto.
Out-of-Home networks aim to reach consumers when they are on the go and in the mindset to buy. Integrating a mobile proximity marketing solution into their existing portfolio of services will enable traditional, digital, kiosk and other Out-of-Home outlets to:

Connect with consumers via customized experiences: As user interaction increases over time, Out-of-Home advertising companies are able to serve more personalized content based on behavior and mobile device. This mobile extension creates incredibly relevant and impactful environments as well as effectively increases message receptiveness and purchase intent.
Capture valuable customer interest and behavioral data: This highly measurable solution seamlessly and anonymously tracks foot traffic, dwell times and traffic patterns in addition to measuring campaign success and usage statistics. Adding a location based proximity marketing solution into its product suite allows Out-of-Home networks to track consumer engagement levels and refine their marketing approach based on campaign key performance indicators. This mobile overlay allows brands to capture customer contact information, brand preferences and other demographic information that can be leveraged for remarketing purposes.
Extend an ad campaigns reach: By overlaying a hyperlocal marketing experience to a display, transit poster, digital network or other ad campaign, consumers are able to further interact with brands on a mobile screen, more easily allowing them to share content across their social networks. Not only will this mobile extension increase consumer engagement levels, but because of the viral aspect will also increase ad campaign impressions across target demos and DMAs.
Phase in digital network services without heavy CAPEX commitments: As site location demographics and future of Out-of-Home signage sites may be uncertain, upgrading hardware needed for digital content distribution may prove to be cost prohibitive. Proximity marketing provides Out-Of-Home businesses the digital experience and quantifiable data that advertisers are looking for, without the heavy price tag.
Monetize the proximity network: The proximity network allows Out-of-Home businesses to package and sell interactive advertising on mobile devices to new or existing customers. As the mobile experience is much deeper and highly measurable, Out-of-Home businesses will be able to command a price premium for a proximity marketing campaign extension.
About Proximus Mobility
Based in Atlanta, Proximus Mobility is a location based proximity marketing software company that provides a turnkey, end-to-end solution to retailers, hotels and casinos, venues, advertising agencies and small to medium sized businesses. This solution offers relevant, high value digital content to consumers' mobile phones near the point of influence or point of sale regardless of the phone type or carrier, with no app needed on the phone. Proximus Mobility enables brands to effectively reach and capture anonymous consumer data and track their customers in the out of home environment, providing executive level reports and in-depth analytics on dwell times, traffic patterns and behavior profiles. These insights facilitate the advertiser to deliver customized and impactful content based on previous customer interactions and the consumer receives helpful and valuable location based information and offers completing the value chain. For more information, visit http://www.proximusmobility.com.
###