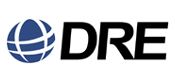 Louisville, KY (PRWEB) January 27, 2012
DRE, Inc. recently launched a partnership with KenyaRelief.org to help facilitate the construction and supply of a new Kenya regional hospital.
Steve James, a Nurse Anesthetist from Cullman, Alabama, delivered two public presentations this month at DRE about his medical missions in Kenya. James is the creator of KenyaRelief.org, one of the most influential and successful relief organizations in Kenya today.
"Steve's personal and spiritual journey is extraordinary as he and his family, friends, and colleagues have organized a ministry that welcomes people of good will who want to make a difference in the lives of Kenyans," said Justin Jeffries, DRE Marketing Director.
Thousands of members and volunteers help support an orphanage, school, vocational learning, ministry, hostel, and medical center. These facilities, along with learning and spiritual growth opportunities, are making a significant impact in the community.
KenyaRelief.org partners with local individuals, churches, and organizations on the ground in Kenya to ensure the work pays dividends now and for many generations to come. A large focus goes into training and sustainability.
Steve's effort and experience in the medical profession have paved the way for modern medical facilities that are continually run by trained medical staff. His relationships and background with CRNAs and doctors have allowed him to spread a message of hope, attract talented individuals and organize eight to 12 mission groups per year of trained doctors, nurses, and students. These groups are able to provide excellent medical care and perform surgeries and procedures that were not otherwise possible.
With a struggling economy, poor sanitation, an extremely high untreated HIV population, and inadequate medical facilities the need for help is constant. A staggering 1/3 of all children in Kenya lack adequate care or will be orphaned.
In the near future KenyaRelief.org has plans for the construction of a modern regional hospital. Architectural drawings are complete and planning is in its late stages. Kenya Relief is currently asking for expertise, equipment, donations, and people's time and effort to help make this a reality.
DRE (http://www.dremed.com) is proud to be part of a team of organizations to help make a difference and to insure the hospital is a success. With over 25 years medical industry experience, DRE will provide high quality affordable medical equipment, consulting, donations, and supplies to meet the hospitals' needs.
"We cannot say enough about the difference these types of efforts make in people's lives," Jeffries said.
If you would like to donate time, effort, expertise, or funding please contact Amanda Cannady at 1-800-477-2007 or visit KenyaRelief.org.
About DRE, Inc.
DRE is a premier medical and operating room equipment supplier. Since 1984, DRE has provided a combination of new and professionally refurbished or used medical equipment to industry professionals around the globe.
###