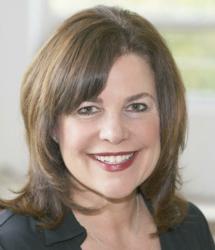 With the power of its programs and the efforts of fans around the world, Every Monday Matters is a movement that is changing the world....one Monday at a time
Seattle, Washington (PRWEB) January 26, 2012
Every Monday Matters, a Southern Calif.-based company specializing in Social Responsibility programs and services for Corporations and Education organizations announces the appointment of Anne Hess as Regional Account Manager for the Western US states. Anne has an extensive background in sales and marketing, working with K/P Corporation in the Seattle area for 15 years managing major accounts in technology, medical device and retail industries. Prior to that Ms. Hess worked in advertising agencies in Seattle after obtaining a B.S. in Communications from Western Washington University.
Every Monday Matters started out as a book, written by Matthew Emerzian and Kelly Bozza, with the intention to help the millions of people in the world who wanted to contribute and make a positive impact, but weren't sure what to do or how to go about it. Mondays have historically been the least favorite day of the week, and Every Monday Matters' goal is to change the image of Mondays to something entirely different by providing positive, action-oriented steps to help people get involved in their communities and the world.
Expanding their focus to include corporations and schools, Every Monday Matters now has Corporate Social Responsibility and Educational programs. Their solution improves employee satisfaction, internal communications, and community relations and has a positive impact on the corporate culture. "When I saw the EMM programs and the amazing results companies were having, I knew this was the right fit for me. After experiencing a personal tragedy my career focus changed. I realized that the next chapter of my life needed to be focused on doing something that really mattered and giving back" said Ms. Hess.
One of the challenges many organizations face is how to develop and sustain a Corporate Social Responsibility program. They realize that people want to invest in companies that have a record of social responsibility but often don't have the internal resources to develop a successful program. "Working with EMM gives me the opportunity to reach out to organizations that want to have a strong corporate culture of goodness, compassion, and generosity, but have been struggling with how to create such a culture within their company. They may even have community outreach efforts but they are not as effective as they could be" states Ms. Hess.
Matthew Emerzian, CEO of Every Monday Matters comments "It is no longer enough for a company just to write a check for a cause and coin themselves 'socially responsible'. This ignores today's employee. They want to be involved, roll up their sleeves, and feel that they've played a role in making a difference in the world". Every Monday Matters offers a turnkey, experiential program with tangible, measurable results. "It's a win-win situation. There's nothing like it," said Ms. Hess.
About Every Monday Matters:
Every Monday Matters is a national movement of ordinary people doing extraordinary good things for others. This organization has positively affected the lives of thousands of students with the YOU MATTER K-12 Curriculum Program which is now in over 1000 schools and in 42 states. The YOU MATTER CSR Program, which includes clients such as E&J Gallo Winery, Carolinas Healthcare System, J.S. West & Companies, Lincoln Harris, Providea Videoconferencing, and Memorial Medical Center to name a few, is becoming a recognized solution for Corporate Social Responsibility for many organizations nationwide.
###