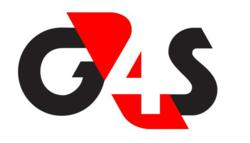 G4S Technology is pleased to be chosen to support the Tampa International Airport with their security upgrade endeavors.
Omaha, Neb. (PRWEB) January 25, 2012
G4S Technology LLC (formerly Adesta) a systems integrator and project management company for communication networks and electronic security systems, has been selected to upgrade security at the Tampa International Airport. They will provide the airport with a solution to upgrade the current CCTV system in the terminals, security check points and baggage screening areas. In addition, they will be installing new cameras and emergency phones in the parking garage structures. A new Video Management System (VMS) will also be deployed throughout the facility with a new video wall in the Airport Police Command center. In addition to the CCTV system, they will be upgrading the existing access control with new workstations and servers. G4S Technology will perform all engineering, deployment, project management, turn-up and testing.
Tampa International Airport is owned, operated and governed by the Hillsborough County Aviation Authority based in Tampa, Florida. The airport averages 225 daily aircraft departures. They also operate three regional/executive airports in addition to Tampa International. Over the last 40 years, Tampa International Airport has grown to become one of the preeminent airports in the world. To remain a leader in the Aviation Industry; Tampa International Airport continues to improve their infrastructure.
"G4S Technology is pleased to be chosen to support the Tampa International Airport with their security upgrade endeavors," said Bob Sommerfeld, President of G4S Technology. "We are diligent about keeping their travellers and employees safe by equipping the airport with the best security solutions available."
"Upgrading the Airports Access Control and CCTV systems are important projects for us and we are very excited about our partnership with G4S Technology," said Brian D. Rumble, TPA Deputy Director of Operations/Security Administration. "With the completion of this project, we will ensure that Tampa International Airport continues to remain in the forefront of technology and customer service."
About G4S Technology LLC
G4S Technology (formerly Adesta) brings innovative, flexible and cost-efficient thinking to the design, construction and maintenance of stand-alone or integrated communication networks and security systems. For nearly two decades, G4S Technology has offered commercial, industrial and governmental clients an efficient single point of contact for all their project issues. A trusted partner to customers and suppliers around the world, G4S Technology takes great pride in delivering outstanding technology, superior control and a great return on investment.
G4S Technology has deployed over two million fiber miles in more than 200 rural and metropolitan areas and completed over 1,500 electronic security systems projects in the United States, Europe, Asia, Central America and the Middle East.
Headquartered in Omaha, Nebraska, G4S Technology is managed by executives from the telecommunications, construction and security industries. The company is a leader in providing innovative, turnkey solutions for advanced communication and security systems.
About G4S
G4S is the world's leading security solutions group, which specializes in outsourcing of business processes in sectors where security and safety risks are considered a strategic threat.
G4S is the largest employer quoted on the London Stock Exchange and has an additional stock exchange listing in Copenhagen.
G4S has operations in more than 125 countries and more than 635,000 employees. For more information on G4S, visit http://www.g4s.com.
For further inquiries, please contact:
Laura Kocher, Communications Specialist
(402) 233 7570
Laura(dot)kocher(at)usa(dot)g4s(dot)com
# # #