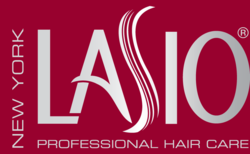 2012 will be a standout year for LASIO Professional Hair Care!
New York City, NY (PRWEB) January 26, 2012
On a mission to make 2012 a standout year LASIO Professional Hair Care has recently announced that this year they will be making a presence at the 54th Annual GRAMMY Awards®, which will broadcast live on Sunday, Feb. 12, at the STAPLES Center in Los Angeles on the CBS Television Network from 8 – 11:30 p.m. (ET/PT). As a Professional Hair Care company catering to all women, LASIO will prove why they deserve to be acknowledged as one of the most potent hair care choices in the beauty industry.
As the only hair care company representing the beauty industry at this year's GRAMMY Awards, LASIO will be providing gifts for GRAMMY® Performers and Presenters in addition to providing the exclusive gift for all attendees of the GRAMMY Celebration®, the official after party. Performers, Presenters and GRAMMY Celebration attendees will be able to indulge in LASIO's treats for the hair that will enrich beautiful hair and encourage beautiful lives.
LASIO's Lounge gifts, valued at $1,000, will give lounge visitors a full indulgence of LASIO's Keratin Infused HYPERSILK products, which includes: HYPERSILK Replenishing Shampoo, HYPERSILK Replenishing Conditioner, HYPERSILK Color Treated Shampoo, HYPERSILK Color Treated Conditioner, HYPERSILK Advanced Serum, HYPERSILK Smoothing Balm, HYPERSILK Revitalizing Masque, HYPERSILK Wave Activator, LASIO ProStraight Ionic Flat Iron, Rio De Keratin Release Yourself Cocolada Keratin Treatment, plus a $500 Gift Card for a customized LASIO Professional Keratin Service.
About Lasio, Inc.
Lasio, Inc. has been at the forefront of the keratin revolution since 2000. Providing a salon and client friendly products, Lasio Inc houses a professional hair care line with keratin at it's core, a flagship salon in East Village, NY Lasio Studios, and Rio De Keratin a youth friendly do-it-yourself keratin treatment. Lasio, Inc.'s products have been featured in the New York Times, The Wall Street Journal, Teen Vogue, and The Today Show.
###