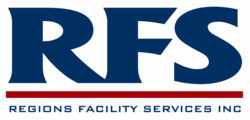 Brooksville, FL (PRWEB) January 26, 2012
Regions announced today that they have been selected as the restaurant facility contractor to complete front of house tabletop upgrades for a Top-25 U.S. Foodservice Revenue nationwide restaurant concept. The project will be completed across 100 nationwide restaurant locations. Regions Facility Services was selected based on their facilities management experience in launching nationwide restaurant facility roll-out initiatives across several brands.
"The logistics of coordinating between the table top manufacturer, transportation, restaurant management operations, scheduling, routing and our in-house installation teams is a big task," said Ron Wilhite, Chief Executive Officer of Regions Facility Services. "The roll-out initiative will take place in the restaurants starting mid-February and be 100% complete within 90 days."
About Regions Facility Services
Regions Facility Services (http://www.regionsfacilityservices.com) is a full service commercial construction company specializing in retail and restaurant construction. RFS works under a methodology that incorporates scheduled maintenance within its project based construction philosophy – ensuring that its clients maintain the highest quality facilities, while limiting exposure to potential maintenance issues with large cost exposure. RFS currently provides nationwide services to familiar brands such as Longhorn Steakhouse, Planet Hollywood, Ruth's Chris Steakhouse, and many others.
###