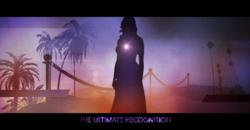 Boston, MA (PRWEB) January 27, 2012
Hearts On Fire, The World's Most Perfectly Cut Diamond®, today unveiled a new animated film, which explains the story of diamonds from billions of years ago in the Earth's crust to the modern day example of diamond cutting perfection, Hearts On Fire.
Born from important historical and legendary milestones, and perfected as the quantum leap in diamonds, the story of Hearts On Fire's "Evolution of Perfection" is told in 90 seconds. Animation artists used state-of-the-art motion graphics to create original environments, combined with live actors providing the human silhouettes.
"The decision was made to use mixed media, animation and live-action to take the viewer on this amazing journey from hot magma billions of years ago to the present day's ultimate symbol of recognition, the Hearts On Fire diamond," said Alan Chebot, director and owner, Parallax Productions.
Click here to view Evolution of Perfection:
http://www.youtube.com/watch?v=l97XJnXIK2Q
About Hearts On Fire Company
The Hearts On Fire Company (HOF) is successfully building the pre-eminent consumer brand in the fine diamond jewelry business, powered by the pulsating energy of its extraordinary diamonds. Founded in 1996, Hearts On Fire has established a new industry standard for diamond cutting perfection, enabling the Company to become the world's fastest growing diamond brand. The Company continues to redefine the industry through its extraordinary diamonds, sophisticated marketing and training programs and unique retail relationships. Hearts On Fire, The World's Most Perfectly Cut Diamond®, is carried in 34 countries, including over 500 U.S. retail locations, as well as locations throughout the U.K., Asia, and the Caribbean. Hearts On Fire now also sells its entire collection online, including diamond engagement rings and wedding bands, necklaces, earrings, bracelets, right hand rings and diamond rings for men. For more information, please visit heartsonfire.com.
# # #