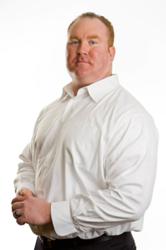 Northbrook, Illinois (PRWEB) January 27, 2012
Patrick J. Dolan, Audit Manager for CJBS, LLC, a Northbrook, Illinois accounting and financial consulting firm, has been designated as a Certified Fraud Examiner (CFE) by the Association of Certified Fraud Examiners (AFCE), an association the Wall Street Journal calls, "The premier financial sleuthing organization."
To meet the requirements established by the AFCE for CFE certification, Dolan successfully demonstrated expertise in four areas critical to the identification of fraud: Fraudulent Financial Transactions; Fraud Prevention and Deterrence; Legal Elements of Fraud, and Fraud Investigation.
CFEs are accounting professionals called upon to conduct forensic accounting in order to identify fraudulent transactions, interview suspects in order to best determine the facts of a case, create investigative reports informing clients of their findings, testify at trials, demonstrate a comprehensive understanding of laws regarding finance and fraud and identify the conditions that create an environment in which financial fraud is likely to exist. To date, CFEs on six continents have investigated over one million suspected cases of civil and criminal fraud.
Along with his new CFE designation, Patrick Dolan is a certified public accountant (CPA), and is certified in financial forensics (CFF). He holds a Bachelor of Business Administration with a Major in Accounting from Western Michigan University. Mr. Dolan is a member of the American Institute of Certified Public Accountants, the Illinois CPA Society and the Association of Certified Fraud Examiners. Patrick is also a member of the Audit and Assurance service committee of the Illinois Society of CPAs and a past board director of the Michigan CPAs.
About CJBS
CJBS is an innovative accounting and consulting firm in Northbrook, Illinois, dedicated to protecting and expanding the capital value of privately held mid-size companies through a comprehensive knowledge of the business practices and tax laws specific to each of its clients' industries. Together with the company's Questus Accounting Services division, CJBS delivers a complete spectrum of accounting, audit, tax and financial consulting services.
For more information, visit http://www.cjbs.com, call 847.945.2888, or write to CJBS, LLC, 2100 Sanders Road, Suite 200, Northbrook, IL 60062-6141
###