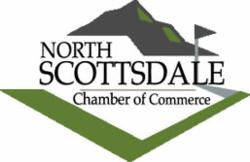 I'm excited about the opportunity to use my knowledge and Chamber experience to help the North Scottsdale Chamber improve and strengthen its ability to promote North Scottsdale businesses and our community
Scottsdale, AZ (PRWEB) January 26, 2012
The North Scottsdale Chamber of Commerce is proud to announce the appointment of Joe Galli as their new Executive Director. Galli brings over twenty years of political and business advocacy experience to the Chamber having managed several, high profile political campaigns including the re-election of Congressman Hayworth in 1998 and the 2002 successful bid for Congressman Rick Renzi.
Galli recently served as the Vice President of Governmental Affairs for the Flagstaff Chamber of Commerce where he honed his organizational and public outreach skills while leading opposition against higher taxes and big government regulations which ran counter to economic growth and small business prosperity.
"I'm excited about the opportunity to use my knowledge and Chamber experience to help the North Scottsdale Chamber improve and strengthen its ability to promote North Scottsdale businesses and our community," Galli commented.
"The North Scottsdale Chamber has a great tradition of offering business to business opportunities, event sponsorships and networking, but there are some things I call member value propositions that can be immediately put into action," Galli continued.
Galli brings a vision to the North Scottsdale Chamber of Commmerce which includes building a collaboritive environment commited to advancing business in the community while being a strong proponent of Chamber growth and public stewardship.
"Joe has a unique and proven Chamber background, which we clearly identified and believe our organization can greatly benefit from," commented the 2011 NSCC's Board Chair, Craig Trbovich. "He's enthusiastic, has lived and spent much time in North Scottsdale over the years, and his Chamber experience positions the North Scottsdale Chamber well for the future," Trbovich added.
About the North Scottsdale Chamber of Commerce:
The North Scottsdale Chamber of Commerce is dedicated to simple principles that enhance and grow our business community.
We promote business through promotional and educational programs, advocacy before government, networking opportunities and economic development initiatives.
Join the Chamber! Take advantage of a Chamber Membership, and start experiencing your Return-on-Investment for your business today!
Additional information can be found at http://www.NorthScottsdaleChamber.org
Media contact:
Jason Jantzen
602-282-0202
http://www.PhoenixMarketingAssociates.com
###