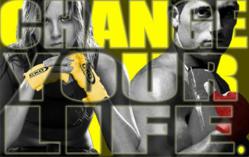 Whippany, NJ (PRWEB) January 26, 2012
Experts forecast that by year's end, 2012 will find approximately 240,890 new men beginning their fight while 33,720 men will likely lose their fight against Prostate Cancer. Join the effort against this disease that affected so many all over the world.
CKO Kickboxing Whippany has helped raised $875 last year during the two events held at CKO Kickboxing Whippany in Morris County NJ. "We plan to surpass that this upcoming Saturday," says Isaac Beal owner of CKO Kickboxing Whippany. The event is being held January 28, 2012 at 1pm at the CKO Kickboxing location on route 10. A $20 donation will include a 90-minute workout from various CKO instructors and a Thank you gift. All donations will go toward the team goal for the Gary Papa Prostate Cancer walk on Father's day.
One participant states , "CKO Kickboxing has been helpful and supportive to help me raise money in honor of my loving father, Andreas Avgousti who lost his battle to this ugly disease on December 14, 2010. Let's all come together for a great cause and a great work out!"
CKO Kickboxing is a unique gym that specializes in fitness kickboxing. It is open seven days a week and is available to all skill levels. What makes CKO Kickboxing unique ithe method of getting people in shape using a heavybag.
Instead of fighting, the workout is done with individual punching bags. The workout is structured into a 1-hour fitness kickboxing class. Most members have never boxed or done any type of martial arts before, and gain these skills at CKO Kickboxing.
At CKO Kickboxing, members are not just paying to go in and punch bags. They are actually getting a service and guided workout. Eilien Whitman says, "When I come to class, I know that I will get the best workout of my life."
Co-owner Bridget Beal says, "CKO Kickboxing instructors motivate, encourage and push members beyond their thresholds to where they improve." The average participant can burn up to 1200 calories. CKO Kickboxing has a variety of membership options and also offers free babysitting to gym members.
CKO Kickboxing is the ultimate fitness center . They have a variety of gloves and other accessories available for purchase. CKO Kickboxing offers educator, firefighter and law enforcement discounts.
CKO Kickboxing is available online at http://www.ckokickboxing.com and is on Twitter and Facebook.
To reserve a spot for this event email isaac(at)clubkogyms(dot)com
###