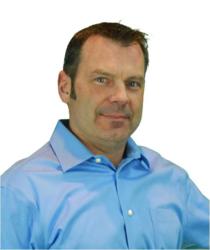 Tens of thousands of charitable organizations in every state across the U.S. were blindsided by this IRS move. I created the solution to this problem. Easily and quickly recover IRS tax-exempt status without paying thousands in attorney fees.
Denver, Colorado (PRWEB) January 25, 2012
In 2011, the IRS revoked 275,000 Tax-Exempt Status' from Non-Profit Organizations and Foundations. A New System, Turbo 1023 has just been completed and can help organizations reestablish its Tax Exempt Status with the IRS. After they failed to file their 990 tax return or 990-N postcard, 270,000 501(c)3 Non Profit Organizations lost their tax exempt status. And if those organizations do not correctly file a new Form 1023 Application for Tax-Exempt Status soon, according to the IRS, they will permanently lose it. For help, visit http://GetNonProfitstatus.com/reinstate-tax-exempt-status for more info. "These organization can get it back fast with a new easy to understand online web application, that is part of the Turbo 1023 system", says Christian LeFer, a non-profit expert at GetNonProfitStatus.com. LeFer states, "Our mission is to help nonprofit organizations get past the paperwork and get on to their world-changing missions."
LeFer explains, "the Turbo1023 and Non-Profit Launch Kit is a system where once you purchase it you can log in and I will personally walk you through every step of the way via video. I take you through obtaining your IRS tax-exempt status, then at the end of the process I, or one of my certified 501c3 experts, will give you coaching to edit and perfect your application and help you with any other aspect of your non-profit that you may have questions about."
The primary question repeatedly asked by LeFer's research is, "how much does this service cost?" LeFer says, "my firm's services are a fraction compared to the $2500-$5000 that lawyers typically charge." LeFer also guarantees faster approval than with any other method.
GetNonProfitStatus.com is gladly helping people like Tom Newman who lives in Las Vegas, Nevada, and has a nonprofit called Life Without Limits, which helps people overcome life-changing setbacks such as sickness and grief.
"I was really compelled by his story because Tom was a pastor for years," says LeFer, "but when his wife, Sharon, developed a terrible brain tumor that turned their lives upside down, the Newmans had to just drop everything and focus on surviving."
It was during this time that Tom and Sharon discovered the techniques and truths they now use to help others through not only illness, but the debilitating grief and sense of loss that goes with it. They wanted to spread what they had learned through a nonprofit but Tom had a bad experience with the legal process before meeting LeFer. Tom gave an attorney $1500 to get IRS tax-exempt status for his non-profit, but all Tom got for his money was a lot of talk and no action and the attorney never produced his completed tax-exempt application.
LeFer states, "Tom was then referred to me and with my Turbo1023 IRS Approval system, he received his IRS letter in only 7 weeks for about a third of the cost. GetNonProfitStatus.com wants to continue to help organizations get what they need so they can keep their attention focused on their own mission and not have it overshadowed by paperwork."
Christian LeFer
855-501-2343
Christian (at) GetNonProfitstatus (dot) com
http://www.GetNonProfitStatus.com
"We Support The H.O.M.E. Foundation"
About The H.O.M.E. Foundation:
The Helping Others Means Everything, or The H.O.M.E. Foundation, is a not-for-profit organization dedicated to helping our Family of Charities. Frank Verdugo, President of The HOME Foundation, wants to help as many worthy charities as possible as they struggle during these tough economic times. Frank Verdugo helps raise funds through luxury dream home raffles, prizes, and high profile celebrity events in Hollywood... "Our mission is to help charities reach their fundraising goals and to bring awareness to their praiseworthy causes." Please visit our Dream Home Raffle at: http://www.HOMEFoundationRaffle.com and http://www.facebook.com/HOMEFoundationRaffle.
# # #