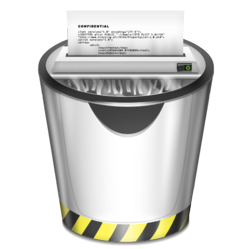 San Francisco, Ca. (PRWEB) January 26, 2012
SecureMac.com is excited to announce the release of PrivacyScan, Privacy Protection for the Mac. The company's first Mac App Store release, PrivacyScan is a utility designed for people who value privacy and want to keep their online and offline experiences private. SecureMac is at Macworld | iWorld 2012 in San Francisco at booth #442 showcasing PrivacyScan and their other flagship product MacScan.
Every time the webs surfed or the computers used, bits of information are left behind -- information that could compromise privacy of a user. PrivacyScan provides protection against these threats by scanning the Mac for files containing sensitive information and offering multiple levels of shredding to securely erase them from the system. With PrivacyScan, safely and securely destroy these hidden threats -- saving space on the system and keeping personal information from prying eyes.
PrivacyScan works by searching for known applications which leave files on the computer that could lead to privacy concerns. PrivacyScan offers support for a wide range of items, including popular web browsers such as Camino, Chrome, Firefox, Flock, iCab, OmniWeb, Opera, Safari, SeaMonkey, and Shiira, privacy threats presented by Flash Cookies, as well as standard apps such as Finder, Preview, and QuickTime. Once a scan has run its course and privacy threats have been detected, PrivacyScan offers a variety of choices for cleaning -- from a standard quick delete to one of the many secure delete shredding options.
SecureMac's president, Nicholas Raba, describes a recent experience: "Over the holidays, all of the relatives were in town. The little kids ended up sneaking onto the computer and looking up the purchase history from all of the recent online shopping, and managed to ruin the surprise by finding out what all of the presents were before they even opened them! PrivacyScan can help avoid situations like this."
With PrivacyScan, users can rest assured that tracks remain covered, private information remains private, and deleted items stay that way. To learn more about PrivacyScan visit http://privacyscan.securemac.com/
Pricing and Availability:
PrivacyScan 1.0 is available at a introductory price of $4.99 USD (or equivalent amount in other currencies) and is available worldwide through the Mac App Store in the Utilities category. http://itunes.apple.com/us/app/privacyscan/id494950833?ls=1&mt=12
Press and Media:
Press and media are invited to contact SecureMac for NFR review copies of PrivacyScan.
###