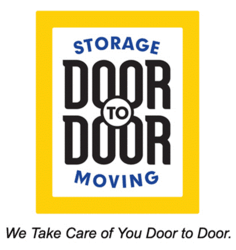 Ted's knowledge and skills are a valuable asset for our company.
Kent, WA (PRWEB) January 26, 2012
Door to Door Storage, Inc., (http://www.doortodoor.com), a leading national provider of portable storage and moving services, has announced that Ted Cummings will be heading up a new strategic channel development initiative for the company. Ted brings more than 25 years of combined experience in the traditional and containerized moving and storage industry. As Director of New Channel Development, Ted will focus on developing strategic partnerships and new business segments for Door to Door.
"Ted's knowledge and skills are a valuable asset for our company," said Paul Reed, President and CEO of Door to Door. "As Door to Door implements our strategic initiatives, Ted will be instrumental in achieving new channel growth."
In addition, Door to Door is announcing the hiring of Eric Flattery in the newly created role of Manager of Business Development.
Eric brings experience and knowledge in both the multi-family and residential real estate markets to Door to Door as well as a track record for implementing new business development initiatives.
"The multi-family housing market is a growing segment across America," said Tracey Kelly, Senior Vice President of Sales and Marketing at Door to Door. "Eric brings a unique understanding and set of skills to help Door to Door engage and grow our business in this vertical market."
Ted Cummings will be based on the East Coast and Eric Flattery will be stationed at the company's corporate headquarters in Kent, Washington.
About Door to Door Storage, Inc.
Since 1996, Door to Door Storage, Inc. has helped people across the nation with their moving and storage needs. An industry pioneer, Door to Door was the first portable storage and moving company to provide customers with a convenient, secure and cost-effective alternative to traditional self-storage and household moving. Using an environmentally-friendly container design, Door to Door provides customers with a personalized experience for temporary or long-term moves.
Door to Door operates storage centers in more than 56 U.S. metropolitan markets and offers moving services in 38 states. The corporate headquarters is located in Kent, Washington. For more information, visit the company website at http://www.doortodoor.com.
###