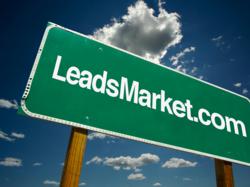 Las Vegas, NV (PRWEB) January 31, 2012
For the past six months LeadsMarket.com team of Internet Einsteins have been testing and optimizing FORMA. After long period of alpha and beta testing, FORMA is finally available to affiliates of LeadsMarket.com.
FORMA was developed to solve three important problems that many affiliates encounter when they generate leads for pay per lead affiliate programs in different verticals:
1) Eliminate time consuming and sometimes costly integration process with the advertiser. With FORMA integration takes only few seconds.
2) Have flexibility and control of capturing leads on your own website. This is especially important for PPC and organic search affiliates.
A) Major search engines do not allow same website to bid on same keyword using different advertiser accounts. Because of this only one affiliate can use the advertiser's website to bid on any given keyword. FORMA allows PPC affiliates to comply with paid search platform guidelines and generate leads using their own website.
B) For natural search publishers capturing leads on their website is essential because they don't want to invest money to optimize advertiser's website. They understand the value of ranking their own website that will produce them residual revenue for a long time. FORMA gives publishers ability to have full control of optimizing their site without having to use iframes or implementing complex code.
3) Adding revenue maximizing opportunities to the lead generation funnel. FORMA has many build-in revenue maximizing opportunities that are optimized for different pay per lead verticals.
Affiliates now can use FORMA for payday loan affiliate program and other pay per lead verticals that LeadsMarket.com is involved with.
About LeadsMarket.com
To learn more about LeadsMarket.com visit http://www.leadsmarket.com/About-Us.aspx
Media Contact: Frank Kasimov
LeadsMarket.com
6130 Elton Ave Suite 386
Las Vegas, NV 89107
(888) 666-7058
# # #