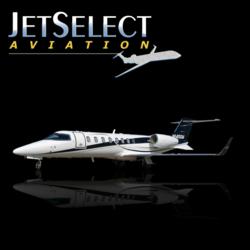 This allows us to say "Yes" to our growing client base and meet that demand for immediate flights.
(PRWEB) January 27, 2012
JetSelect continues to stay on course with its plan to expand their fleet of private jets for charter. They have strategically positioned the private jets for on demand private charter across the US. JetSelect Aviation can have a private jet ready where you need them, when you need them. During the months of December 2011 and January 2012 JetSelect Aviation added four jets to their fleet of owned and managed airplanes. These additions will enhance their nationally distributed fleet of jets by placing a Lear 55 and a Lear 60, both Mid-size private jets, in the South Florida market at the Ft. Lauderdale Executive Airport (KFXE). The Hawker 800XP aircraft will strengthen their Northeast fleet and will be based at the Teterboro Airport (KTEB). JetSelect has positioned the large cabin jet, a Challenger 604, at their home base at the Port Columbus International Airport in Columbus, Ohio (KCMH).
Jeremy Bogle, Executive Vice President for JetSelect Aviation commented, "It is always exciting to add resources to markets where we have strong demand for private jet charter. This allows us to say "Yes" to our growing client base and meet that demand for immediate flights. Our placement of the large cabin Challenger 604 airplane at our home base is a great addition to our aircraft fleet and will help us meet the growing demand for longer range flights and International travel."
JetSelect, LLC d.b.a. JetSelect Aviation is a premium aviation services provider offering On-Demand Aircraft Charter, Aircraft Management, and Aircraft Maintenance to both businesses and individuals. JSA focuses on safety, service, and efficiency; in that order. JetSelect's on demand private jet charter operations are conducted under Title 14 CFR Part 135, FAA approved certificate #U5QA550L. JSA bases private jets at strategic locations across the United States in order to provide immediate personalized charter service from most major cities to anywhere in the world. Learn more about them at http://www.jetselectaviation.com.
###