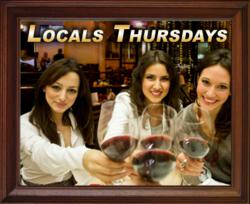 Las Vegas locals are pouring in to take advantage of Via Brasil Steakhouse Locals Appreciation Night every Thursday.
Las Vegas, NV (PRWEB) January 27, 2012
Via Brasil Steakhouse, in the Summerlin area, decided to do something extraordinary this January for all Locals. No matter if it's a new or old customer they will always receive a special local price that night. Las Vegas residents are getting a real value, receiving prices that are extremely low for what they are actually getting. All local ladies pay only $29.99 and men $39.99 for the whole Rodizio Dinner. "Thursdays all January have been the best nights of the week and we are really excited about it," said Adam Gomes owner of Via Brasil Steakhouse. Even though January is a hard month for local restaurants, Via Brasil Steakhouse is seeing increased business throughout the month. Since the Las Vegas Brazilian Steakhouse started doing their Local Thursdays, the 10,000 square foot restaurant near Summerlin has been filling up pretty quickly. "I'm so happy that we could do something extraordinary for my Las Vegas neighbors…" said Adam Gomes. "I really see the potential of a night like this. And this is only the beginning..."
Adam Gomes wasn't done with just giving a lower price for locals he also made sure that his Las Vegas neighbors could enjoy Happy Hour cocktails throughout the whole night including the restaurants dining area. "It is important to keep a close relationship with my local customers. I'm always here for them and open to hear more about what I can do to make their experience even better," said Adam Gomes. "This restaurant is my home and when customers come into my home I want them to feel like family, their opinion matters and their voices heard." This kind of sentiment it where Via Brasil Steakhouse differentiates itself from other Las Vegas Brazilian Steakhouses. This family owned element makes the customers feel welcome and cared for, as opposed to feeling like just another table being rushed in and out the door.
Via Brasil Steakhouse's Rodizio Dinner every Thursday is $39.99 for men and $29.99 for women, while cocktail prices start at $4 for women and $5 for men all night long. For additional information on Via Brasil Steakhouse Happy Hour visit http://www.viabrasilsteakhouse.com/images/NEWHappyHour.jpg or call 702-804-1400.
About Via Brasil Steakhouse:
Via Brasil Steakhouse is located at 1225 S. Fort Apache Road, on the southwest corner of Charleston Boulevard and Fort Apache Road. Open seven days a week, Via Brasil Steakhouse is open for Dinner service from 5 pm Monday through Friday, 3pm Saturday and 4PM Sunday. Lunch is Served Sundays Only from 11:30am -4pm. Reservations are encouraged. For reservations or more information, please call 702-804-1400 or visit http://www.viabrasilsteakhouse.com. Also follow us on Facebook and Twitter @viabrasilsteakh
Media Contact
Anna Lawrynowicz
702-804-1400
anna(at)viabrasilsteakhouse(dot)com
http://www.viabrasilsteakhouse.com
###