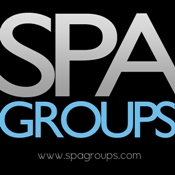 Group Discounts for Individual Travelers
Tucson, AZ (PRWEB) January 31, 2012
SpaGroups, LLC is proud to announce the debut of its website, http://www.spagroups.com, a free membership platform and social network for individual spa-goers that helps its members find and join user-created groups to obtain discounts up to 50% on a spa resort vacation.
For Spa-Goers by Spa-Goers
By leveraging group-buying power, SpaGroups is able to offer its members discounts of up to 50% at premier destination spas and all-inclusive spa resorts. Not only is joining SpaGroups free, it immediately connects members to an online community of other individual spa-goers looking to obtain group discounts by joining other members' spa retreats.
The SpaGroups website does something never seen before in the spa industry – it establishes a platform that empowers any spa-goer to create a customized retreat at the spa and arrival date of her choice. Other members can then join the spa retreat to help meet the spa's required group minimum to obtain group discounts. Retreats can be focused on anything from weight loss or stress reduction to the ultimate in pampering and relaxation at the world's best all-inclusive destination spas.
The Wellness Spa Lifestyle for Everyone
Everyone deserves a lifestyle of health and wellness and SpaGroups aims to deconstruct the common misconception that the spa lifestyle is realistic for only a small percentage of the population by making the wellness spa experience affordable to the average spa-goer. SpaGroups provides its members exclusive access to group discounts up to 50% and educates members on the secrets to obtaining spa travel deals through its complimentary Insider's Guide to Secret Spa Discounts provided to new members.
Coordinating a group trip as a group leader for an all-inclusive, spa resort vacation is made possible and simple with the SpaGroups website. SpaGroups facilitates the collection of each group member's registration and contact information and allows collection of secure credit card deposits.
Group members can use social media to increase word-of-mouth advertising to organically market their retreat to friends via email, Facebook, LinkedIn and Twitter. SpaGroups also partners with the group leaders by promoting user-created retreats to its own list of SpaGroups members to help the group meet the spa resort's minimum requirement to obtain group discounts for all members. Once members join a retreat, they only need to arrive on the designated arrival date to obtain the group discount.
Find Your Center – Authentic, Healing Spa Retreats
SpaGroups creator and Chief Visionary Officer, Adam Wohlberg, has dedicated his life to inspiring others to seek authentic healing spaces and transformative environments. With over a decade of experience working in the spa industry and a Master's Degree from Cornell's prestigious School of Hotel Administration, Adam founded SpaGroups in 2010 in Tucson, Arizona. Since then, SpaGroups has flourished into a growing platform for members to create, join, and market their own spa retreats at discounted group rates.
As a spa-lifestyle entrepreneur who has personally lived on property at destination spas such as Canyon Ranch in Tucson and eco-chic retreats including Esalen Institute in Big Sur, California, Adam has a deep, personal insight into the wellness spa lifestyle. As former Senior Financial Analyst and member of the Canyon Ranch Revenue Management team at its corporate offices in Tucson, Adam has an insider's view of pricing in the spa industry and offers SpaGroups members his experience and insider's secrets to obtaining spa discounts.
###