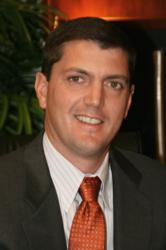 We are inviting the industry to join SOLiD Technologies in formation of a Shared DAS Coalition.
Roseburg, OR (PRWEB) January 27, 2012
Seth Buechley, President of SOLiD Technologies, has been invited to present on the topic of in-building coverage and public safety radio using distributed antenna systems (DAS) during an informational forum offered by the FCC Wireless Telecommunications Bureau. Conducted in cooperation with the National Association of Telecommunications Officers and Advisors (NATOA) on Wednesday, February 1, the forum will provide an overview of DAS and Small Cell technologies that augment mobile broadband and wireless services, and will explore how these solutions benefit communities. The presentation will explore state and municipal public safety codes and trends, introduce the stakeholders, identify key challenges, and propose a framework to remove the obstacles to advance public safety initiatives.
SOLiD Technologies includes public safety capabilities in its best-in-class DAS platform, ALLIANCE™, which delivers multi-service coverage for commercial wireless, public safety radio, private 2-way radio, and paging over a single infrastructure. The Company also builds-in UHF/VHF support for first responder public safety radios in its single-carrier DAS solution, EXPRESS™.
"Public safety communications over DAS is going to be a very important issue for the wireless industry in 2012," said Seth Buechley, president of SOLiD Technologies. "Local Authorities Having Jurisdiction (AHJs), Building Owners, Wireless Service Providers, and First Responders are in this together and, collectively, we already have the tools to solve this problem efficiently. We are inviting these stakeholders to join us in formation of a Shared DAS Coalition to bring focus on solving this issue for the benefit of the public.
The event begins at 9:30 AM in the Commission Meeting Room at FCC Headquarters in Washington, DC and will also be webcast live. Please visit the event website to learn more.
About SOLiD Technologies
SOLiD Technologies USA is the U.S. operating arm of SOLiD Technologies, a publicly-traded global telecom manufacturer established in 1998 in Seoul, Korea. SOLiD enables greater coverage and capacity for wireless and wireline telecommunications providers with innovative, patented and robust fiber technology solutions. SOLiD's distributed antenna system (DAS) solutions ensure dependable coverage within buildings, campuses and venues. The Company's flagship DAS solution - ALLIANCE™ - delivers best-in-class multi-carrier DAS performance and efficiency with support of commercial wireless, public safety radio, private 2-way radio, and paging on a single DAS infrastructure using just one strand of fiber. SOLiD's optical network solutions, based on patented ClearLight LASER™ tunable laser technology, unlock network capacity from existing fiber runs, delivering service providers significant economies of scale as well as capital and operational expenditure savings. With innovation as part of its DNA, SOLiD is applying its technology to solve not only today's challenges but leading the development of next-generation solutions. SOLiD's global customer reach includes major wireless operators, Tier-1 and facilities-based carriers as well as leading hospitals, world-class hotels and resorts, Fortune 500 corporate campuses, international airports and other marquee customer sites. SOLiD is now available on the GSA Schedule.
For further information please email info(at)solidtechusa(dot)com or call 888-409-9997.
###