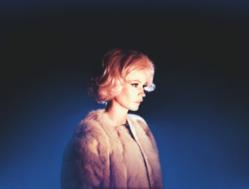 The exhibits at "State of the Art Photography" suggest that photography is arriving at new artistic forms
Düsseldorf, Germany (PRWEB) January 26, 2012
Today's big names in photography chose international rising talents they believe to be most influential in the changing face of photography for this new exhibit, titled "State of the Art Photography." The exhibit, featuring collections and installations by the more than 40 selected artists, is open from February 4 through May 6, 2012 in one of Düsseldorf's premier art venues, NRW Forum, a museum that specializes in photographic and new media collections.
The title of the exhibition points at the new relationship of photography and art. The artists and works selected represent more than just a change in the technology and ways photos are taken, also a change in the sources for creativity, such as celestial spheres, and the new global data space. This means new perspectives and new inspiration for emerging artists, mixed with new themes such as globalization and migration.
Examples from the exhibit are the landscape photography of Alex Grein, reminiscent of paintings in the tradition of Caspar David Friedrichs, but made up of fragments of images she found on the Internet and Google Earth; the work of Asger Carlsen, who merges human bodies to create inhuman forms, an approach that is more sculptural than photographic; Sanna Kannisto's work, based on biological studies; Mikhael Subotzky and Patrick Waterhouse investigate the high-rise residential building Ponte City, an icon of the Johannesburg skyline; and Olaf Otto Becker focuses on the traces left on the landscape by human overpopulation.
The many new forms of presentation, installations, and blends of media and materials visible in the exhibits at "State of the Art Photography" suggest that photography is arriving at new artistic forms, and Andreas Gursky, one of world's best known photographers and a native of Düsseldorf and professor at the city's world-renowned State Art Academy, confirms: "The future does not belong to pure photography, but to the free arts."
Artists featured in the exhibit include: Peter Ainsworth. Olaf Otto Becker. Laura Bielau. Miriam Böhm. Elina Brotherus. Bianca Brunner. Stefan Burger. Asger Carlsen. Katalin Deér. Martin Denker. Jan Paul Evers. Daniel Gordon. Alexandra Grein. WassinkLundgren. Harry Gruyaert. Oliver Helbig. Ulrich Hensel. Stefan Hostettler. Pepa Hristova. Sanna Kannisto. Annette Kelm. Jeremy Kost. Mischa Kuball. Edgar Leciejewski.Tim Lee. Maziar Moradi. Armin Morbach. Andreas Mühe. Taiyo Onorato / Nico Krebs. Alex Prager. Rico Scagliola / Michael Meier. Anja Schori. Jeremy Shaw. Arne Schmitt. Jacob Aue Sobol. Kathrin Sonntag. Heidi Specker. Mikhael Subotzky / Patrick Waterhouse. Pinar Yolaçan. Anna Vogel. Moritz Wegwerth. All artists are from the Americas, Europe, and South Africa. Other continents and cultures will be addressed at a later date.
The artists were chosen by a committee of advisors, including Andreas Gursky, Thomas Weski, Klaus Biesenbach, Udo Kittelmann, FC Gundlach, Thomas Seelig, Andrea Holzherr, and Werner Lippert.
For more information on the exhibit, visit http://www.nrw-forum.de
For hotel and travel specials, called "Art in Düsseldorf," offered by the city's tourism office, starting at €75 (about US $106) per person per night, including breakfast and local transportation, visit the "Travel Offers" page at http://www.visitduesseldorf.de
Düsseldorf Marketing & Tourism GmbH is the visitors and convention bureau of the city of Düsseldorf. Its responsibilities include tourism and city marketing, as well as conference and meeting marketing, hotel reservation services, fairs and convention services, city event ticket sales and advance ticket reservations. For more information, visit http://www.visitduesseldorf.de.
Düsseldorf International Airport, Germany's third largest, offers several non-stop flights from US & Canadian cities (Atlanta, Chicago, Ft. Myers, Las Vegas, Los Angeles, Miami, New York, Newark, Toronto, San Francisco, Vancouver), as well as convenient connections to many European cities. For more information about the airport, visit http://www.fly2dus.com.
###