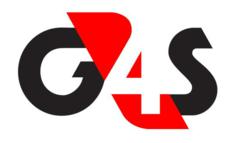 Jupiter, FL (PRWEB) January 30, 2012
G4S Secure Solutions, (USA) Inc. has become a corporate partner with the International Association of Campus Law Enforcement Administrators, Inc. (IACLEA). The G4S partnership, under a program developed to honor IACLEA's 50 years of service, will support initiatives to enhance campus public safety at higher education institutions around the world.
As a Titanium Plus Corporate Sponsor, G4S has pledged a significant donation to support IACLEA's mission and future initiatives. G4S is also the organization's first Accreditation Program sponsor, reflecting the G4S commitment to the highest standards of professionalism and excellence in campus public safety programs. G4S will join IACLEA as both organizations:
Highlight the importance of campus public safety;
Support initiatives to strengthen campus public safety;
Expand the impact of campus public safety programs at higher education institutions; Promote the value of the service to stakeholders worldwide.
"G4S is delighted to be a Titanium Plus Sponsor and we look forward to providing public safety education and best practices by drawing upon our vast expertise and experience from around the world," said John Pack, G4S Director of Higher Education.
G4S specializes in developing individualized manpower and technology solutions for the campus environment while providing the right people, budget-minded processes and state-of-the-art technology. G4S develops security and safety solutions for community colleges, private colleges and universities, state university and for-profit colleges and universities, consistently delivering quality services and integrated solutions for educators and administrators.
IACLEA encourages its members to support Corporate Partners by inviting them to bid on projects or purchases involving campus public safety equipment, hardware, software, and consulting assistance. The Corporate Partner logos are displayed on the IACLEA web site, both on the home page and on the Corporate Partner page at:
http://iaclea.org/visitors/about/CorporatePartnership/index.cfm
IACLEA is an association that advances campus public safety for more than 1,200 educational institution members and more than 2,000 individual professional members by providing educational resources, advocacy, and professional development services. IACLEA is led by a Board of Directors and managed by a professional staff with headquarters in West Hartford, CT.
About G4S North America
G4S Secure Solutions is the world's leading international security solutions group, providing a full slate of security services and technology to corporate, industrial and government organizations. The company's offerings include armed guards, background investigations, program development, security, consulting and technology solutions. G4S also provides fire and rescue services, as well as specialized security for airports, nuclear power plants and US embassies. For more information visit: http://www.g4s.com/us
# # #